Essential Considerations for Adaptive Design in Clinical Trials
White Paper
Adaptive Design
Rare and Orphan DiseaseGenetic DiseaseOncology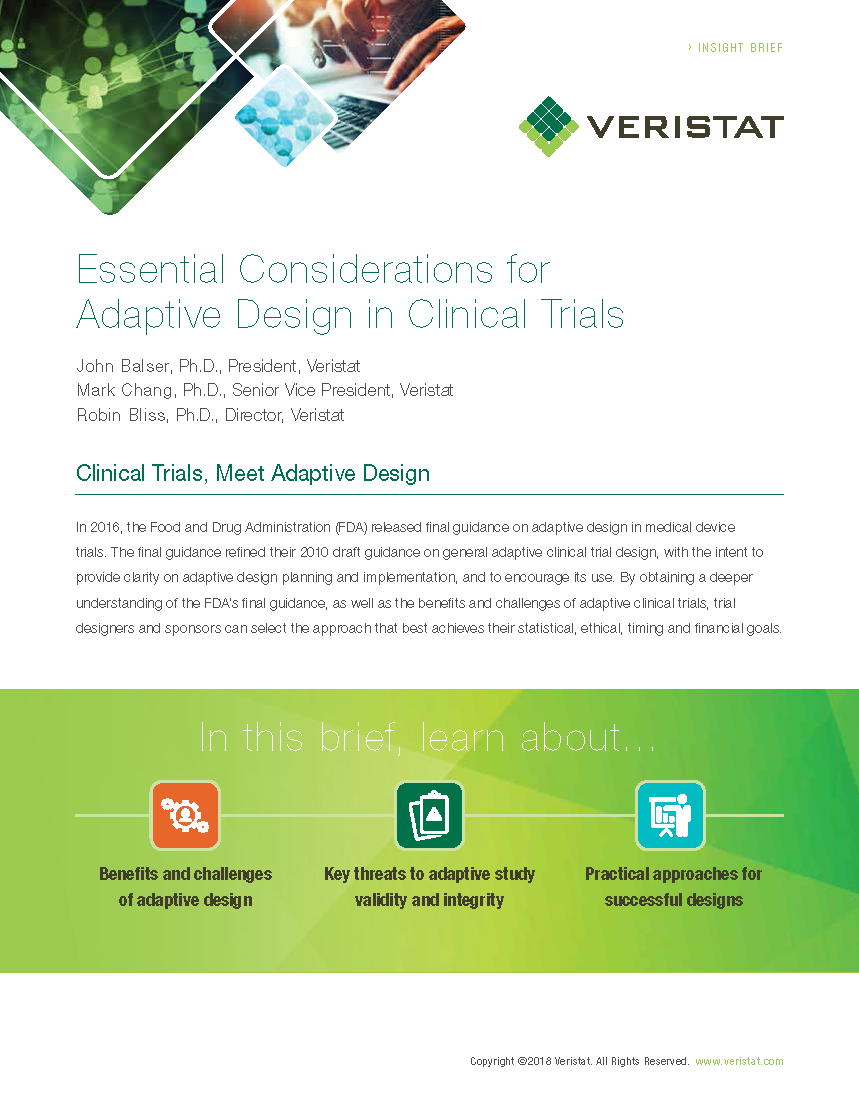 By John Balser, PhD, Mark Chang, PhD, and Robin Bliss, PhD
In 2016, the Food and Drug Administration (FDA) released final guidance on adaptive design in medical device trials with the intent to provide clarity on adaptive design planning and implementation, and to encourage its use. By obtaining a deeper understanding of the FDA's final guidance, as well as the benefits and challenges of adaptive clinical trials, trial designers and sponsors can select the approach that best achieves their statistical, ethical, timing and financial goals.
Read our Insight Brief to learn about:
the benefits and challenges of adaptive design
key threats to adaptive study validity and integrity
practical approaches for successful adaptive designs
Download
Explore Our Key Related Services
Please fill out this form to access your resource.
Essential Considerations for Adaptive Design in Clinical Trials