Exceeding Expectations For Patient Enrollment Case Study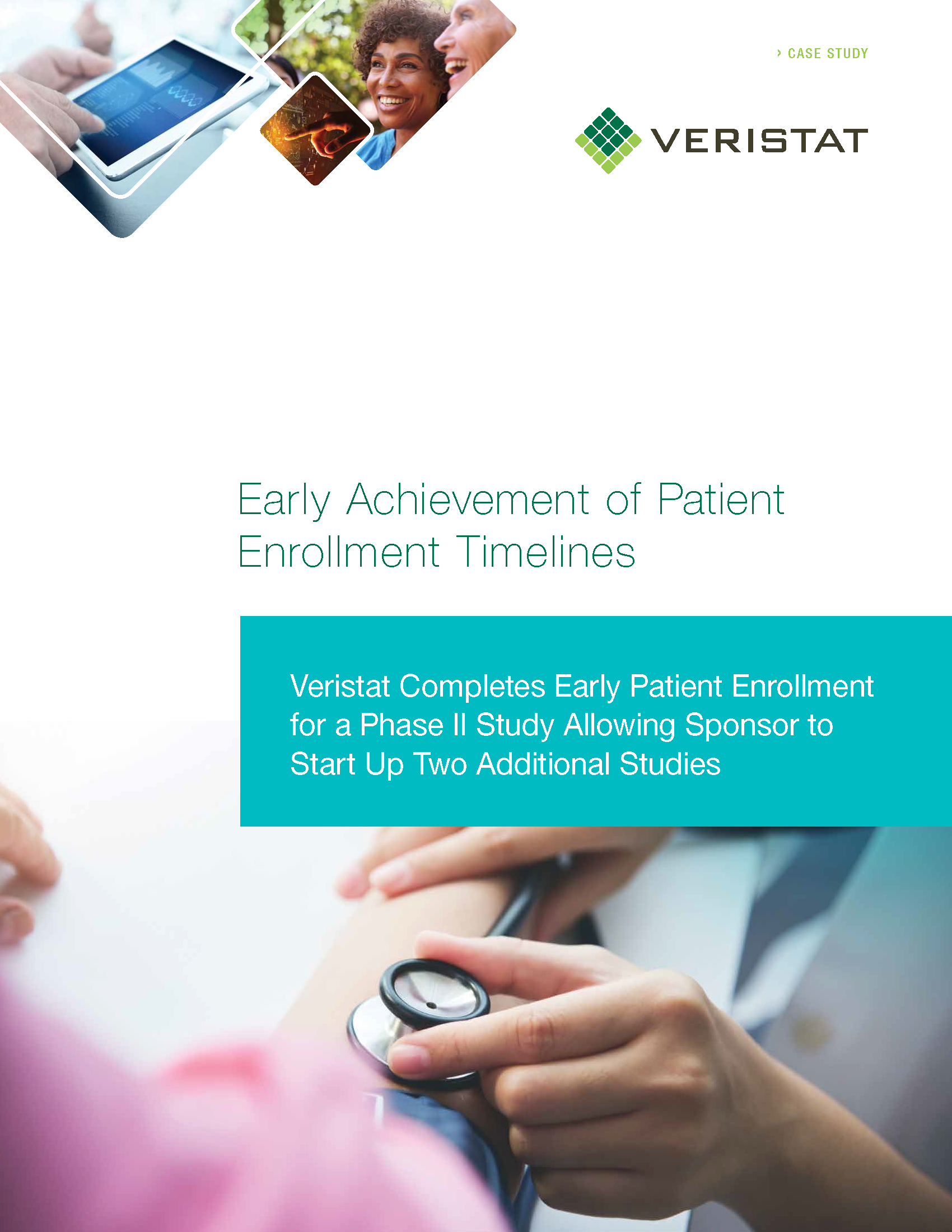 When Veristat partnered with a US based biotechnology company on a Phase II study for a topical spray to treat hypertension, our emphasis on effective planning and management led to overwhelming success. Find out how Veristat set-up and completed patient enrollment early for a Phase II study allowing the sponsor to start up two additional studies for the same product in other indications.
Download now to read more.
Download
Explore Our Key Related Services
Please fill out this form to access your resource.
Exceeding Expectations For Patient Enrollment Case Study