Veristat Resource Library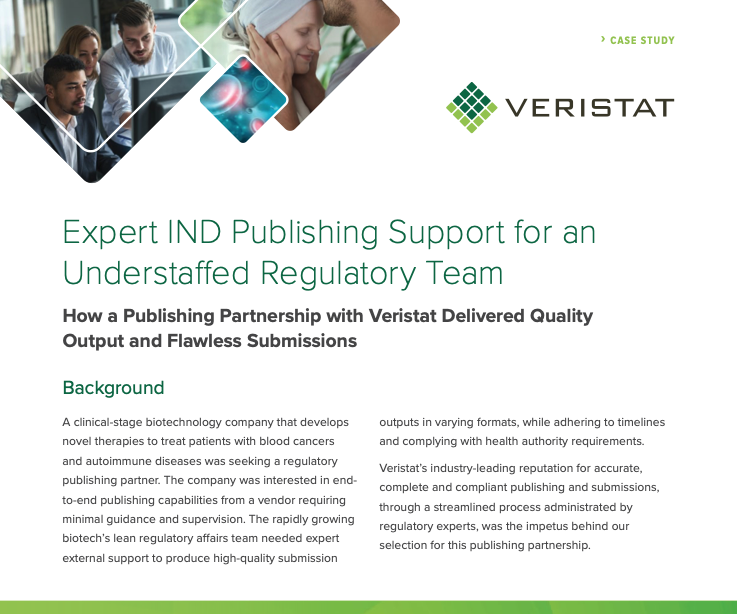 Expert IND Publishing
Expert IND Publishing Support for an Understaffed Regulatory Team
A clinical-stage biotechnology company that develops novel therapies to treat patients with blood cancers and autoimmune diseases was seeking a regulatory publishing partner that offered end-to-end publishing capabilities and required minimal guidance and supervision. The company was growing rapidly and its lean regulatory affairs team needed expert external support to produce high quality submission outputs in varying formats while adhering to timelines and complying with health authority requirements. Learn how a partnership with Veristat delivered quality output and flawless submissions.
download
Explore Our Key Related Services
Please fill out this form to access your resource.
Expert IND Publishing