Veristat Resource Library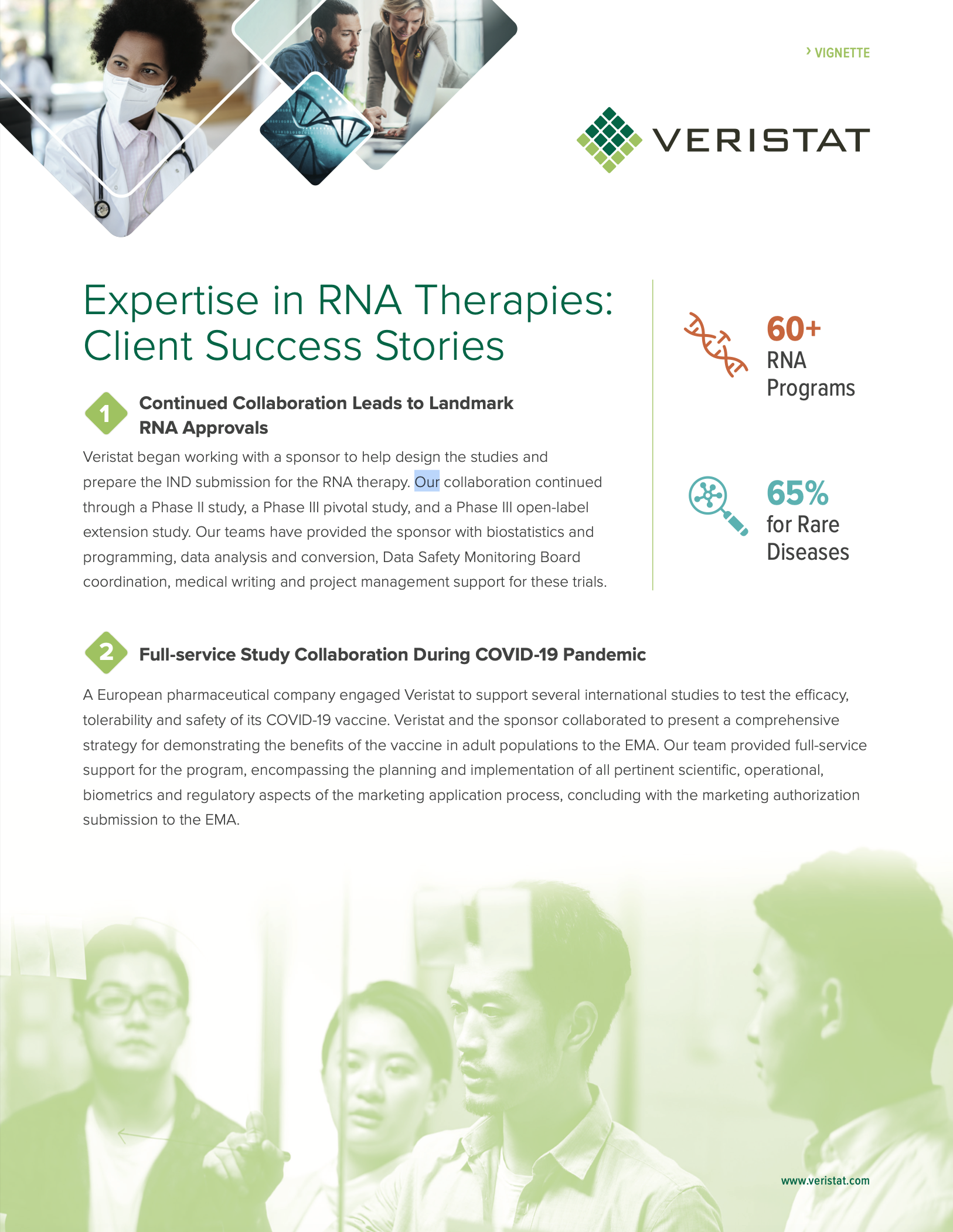 Expertise in RNA Therapies
Learn how Veristat has supported some of our Biotech Sponsors in advancing their RNA therapeutics. From a landmark RNA approval to navigating a full-service COVID-19 vaccine trial during the pandemic, we can help you overcome the complex challenges of accelerating therapies through clinical development to regulatory
approval and commercialization.
download
Explore Our Key Related Services
Please fill out this form to access your resource.
Expertise in RNA Therapies