Veristat Resource Library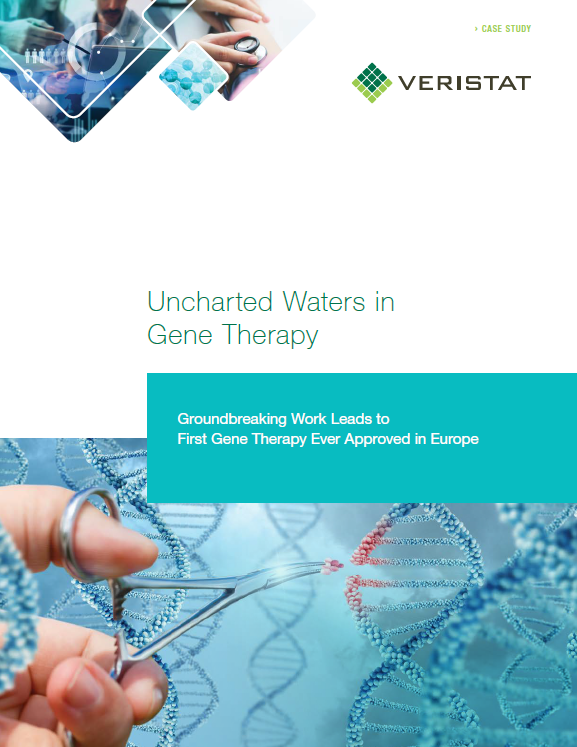 First Gene Therapy Approved in Europe
Veristat was brought in to create and manage a full development program for a gene therapy for a very rare inherited disorder. The work involved charting the course in completely uncharted waters – our team had to create industry best practices that didn't exist before, anywhere. With no classic route to market, Veristat's experts wrote the map on patient recruitment, regulatory and health agency engagement, biometrics management, natural history studies and the Central Site Model. There were unique, first-of-their-kind challenges every step of the way. From Phase I rescue to long-term follow up, our team's expertise and dedication helped the client cross the finish line with the first gene therapy ever to be approved in Europe.
download
Explore Our Key Related Services
Please fill out this form to access your resource.
First Gene Therapy Approved in Europe