Veristat Resource Library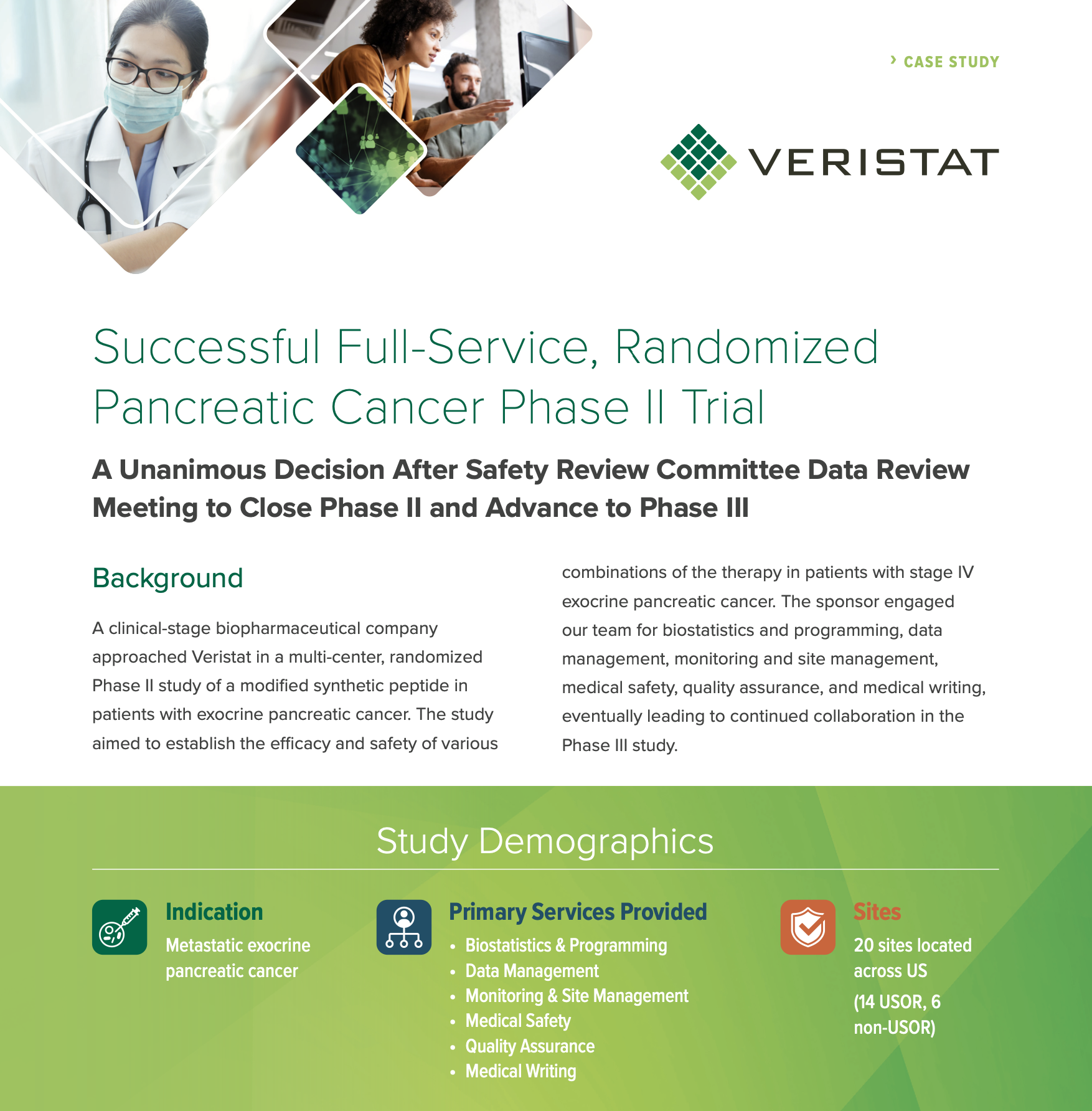 Full-Service, Randomized Pancreatic Cancer Phase II Trial
A clinical-stage biopharmaceutical company approached Veristat in a multi-center, randomized Phase II study of a modified synthetic peptide in patients with exocrine pancreatic cancer. The study aimed to establish the efficacy and safety of combinations of the therapy in patients with stage IV exocrine pancreatic cancer.
Learn how Veristat's multidisciplinary team was able to work with the sponsor to solve challenges across numerous areas including:
Slow recruitment
Data cleansing post-MSU
Multi-site location, process, and staffing
download
Explore Our Key Related Services
Please fill out this form to access your resource.
Full-Service, Randomized Pancreatic Cancer Phase II Trial