Veristat Resource Library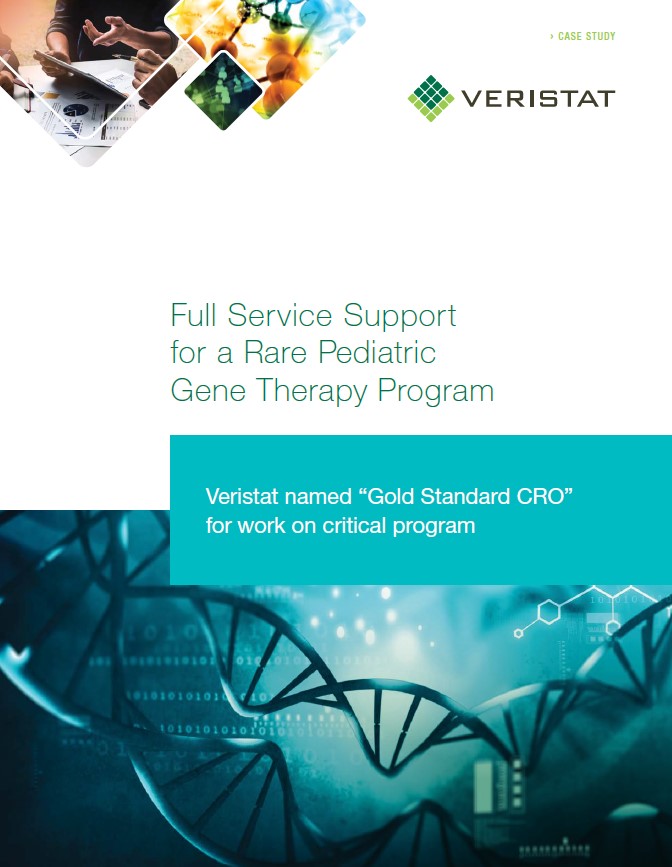 Full Service Support for A Gene Therapy Trial
A clinical-stage biotechnology start-up asked Veristat to run complex US and EU trials of their unique gene therapy. Veristat brought invaluable global capabilities and expertise to a small client team tackling their first clinical-stage program without the large infrastructure or resources to conduct studies in this space themselves. Our end-to-end support started at Phase I and will continue into post-marketing and regulatory follow-up.
download
Explore Our Key Related Services
Please fill out this form to access your resource.
Full Service Support for A Gene Therapy Trial