Veristat Resource Library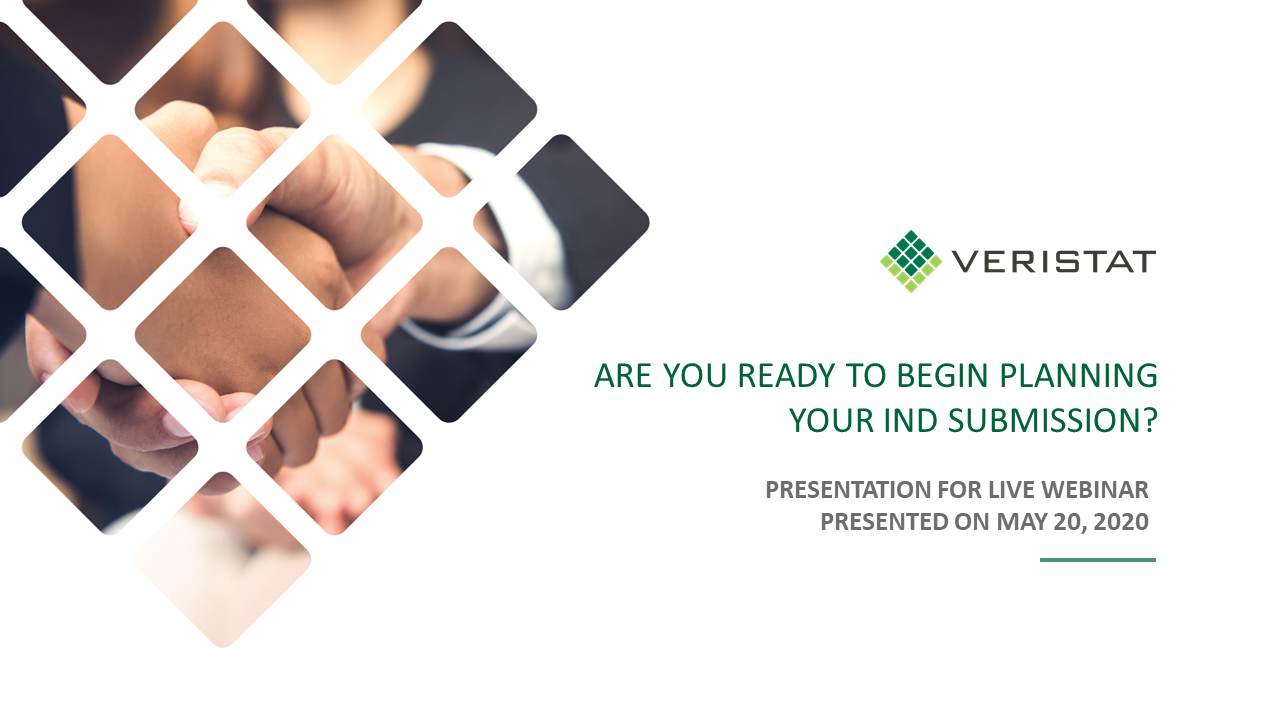 Are you Ready to Begin Planning your IND Submission?
VIEW THE WEBINAR PRESENTATION NOW
Submitting an Investigational New Drug (IND) application to the US FDA is a significant step in the development of a new drug or biologic product. But, are you ready?
In a webinar, Veristat experts explored the minimum required content for an IND submission and explore the strategic considerations for developing more than the minimum necessary data before filing an IND. Hear from regulatory experts responsible for dozens of IND submissions who cover considerations such as selecting a target indication, seeking pre-IND advice from FDA, deciding whether to use US or non-US sites for early clinical research and more. The direction provided will help you determine whether you are ready to submit your IND and take the next step in the development of your product
Download the webinar presentation to help you better understand:
Drug development overview
Purpose of an IND
When do you have enough data?
Value of a pre-IND meeting
download
Explore Our Key Related Services
Please fill out this form to access your resource.
Are you Ready to Begin Planning your IND Submission?