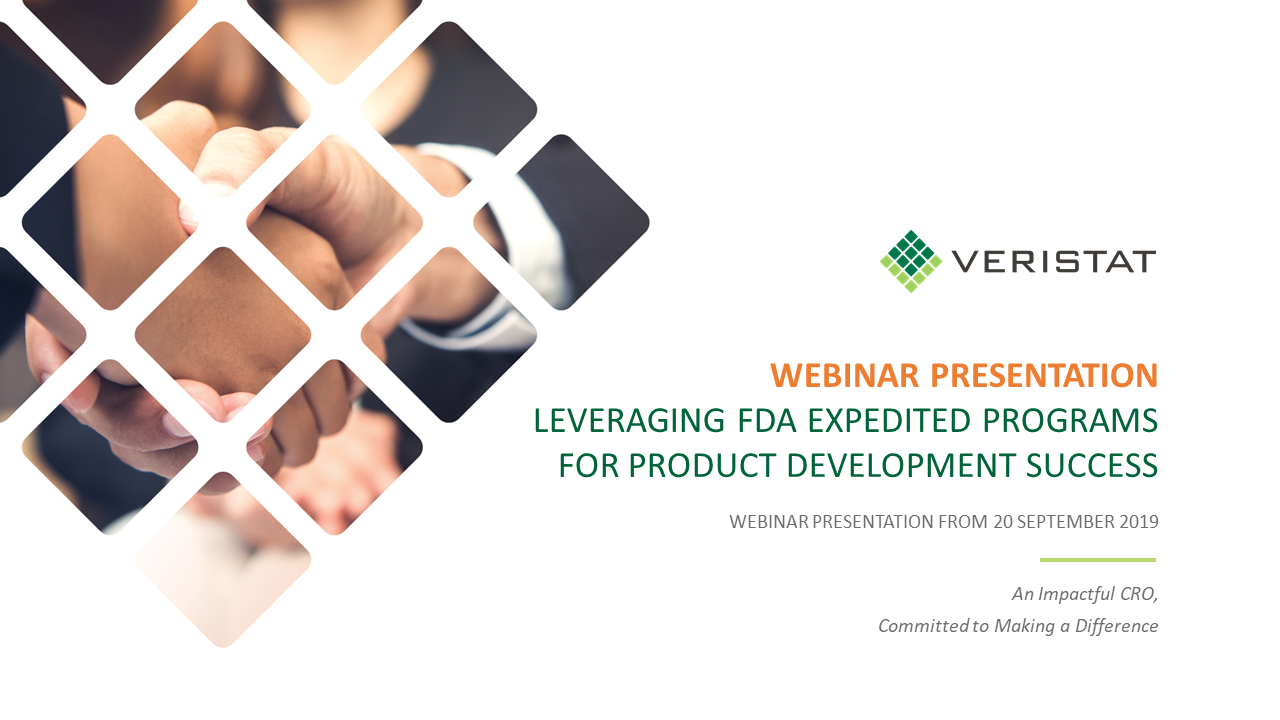 WEBINAR PRESENTATION
Presented by Veristat regulatory experts John Balser, Barbara Balser, Mara Holinger and Kevin Hennegan.
Veristat regulatory experts weigh in on how to use FDA expedited programs to improve your chances for success and possibly shorten timelines to approval.
Key Lessons learned include:
FDA offers several different expedited programs; which do I qualify for?
What are the costs, risks, and benefits of each program? Should I apply for one over the other or more than one?
When should I apply?
Strategic considerations for choosing expedited pathway(s) to pursue for your program.
View the webcast presentation to learn about the requirements, benefits, timing, and procedures for securing Fast Track Designation, Breakthrough Therapy Designation, Priority Review Designation, and Accelerated Approval. We also discuss two newer programs: Regenerative Medicine Advanced Therapy (FDA guidance, Feb 2019) and Qualified Infectious Disease Program (FDA guidance, Jan 2018).

Download
Explore Our Key Related Services
Please fill out this form to access your resource.