Veristat Resource Library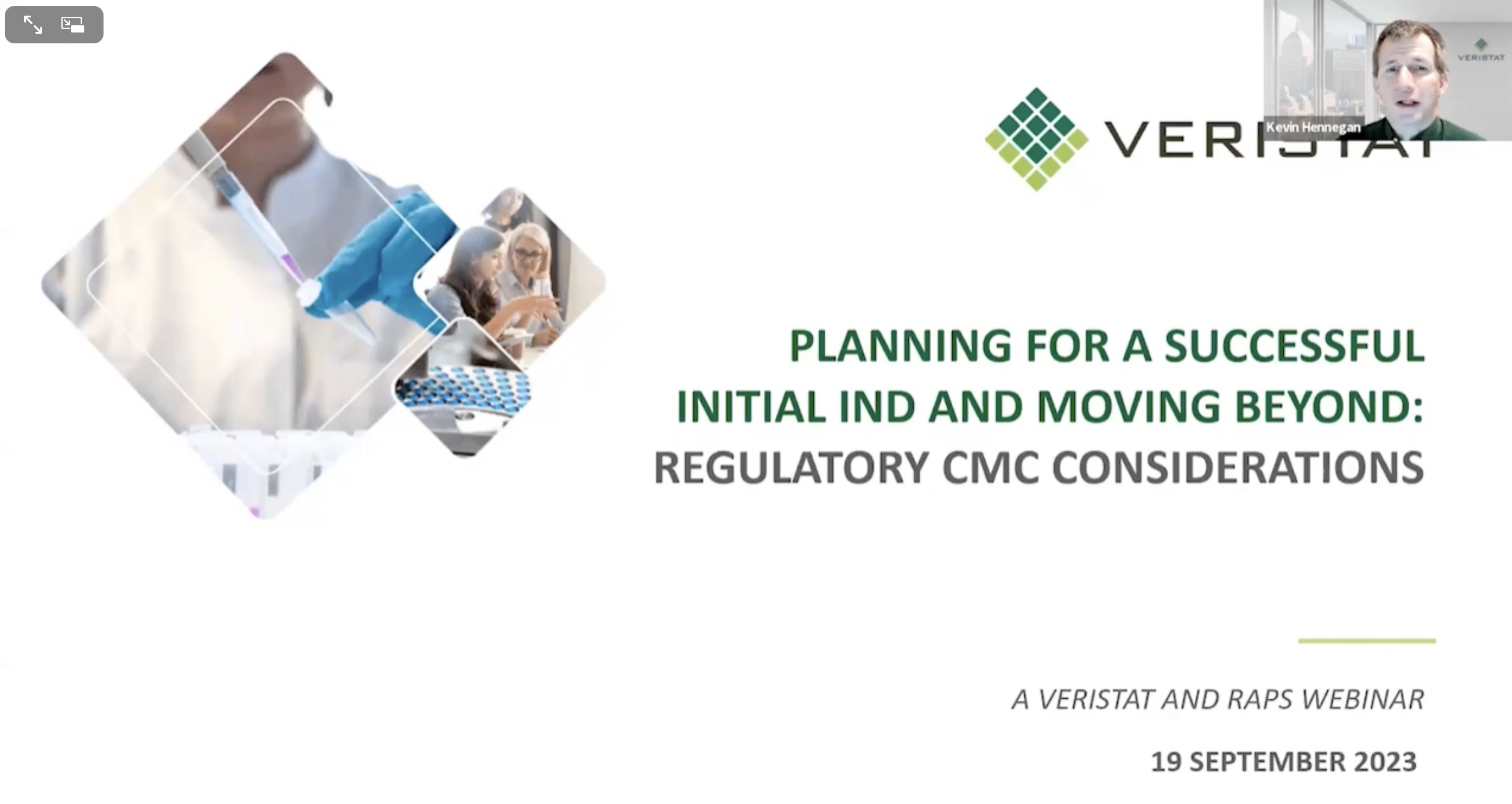 Webinar Replay: Planning for a Successful Initial IND and Moving Beyond
For biotherapeutics, including cell and gene therapies, strategic product development and CMC regulatory planning start early on at the pre-IND stage and apply to the entire development lifecycle. For early-phase sponsors looking to successfully move from benchtop to a manufacturing facility or mid-phase programs implementing process, product, and facility changes, the planning of manufacturing, comparability, and analytical programs is crucial to reducing regulatory risk.

In this webinar, Veristat Regulatory CMC experts discuss key challenges, strategies, and considerations to ensure the effective development of an analytical program to demonstrate comparability.
download
Explore Our Key Related Services
Please fill out this form to access your resource.
Webinar Replay: Planning for a Successful Initial IND and Moving Beyond