Pooled Analysis of the Phase 3 REVIVE Trials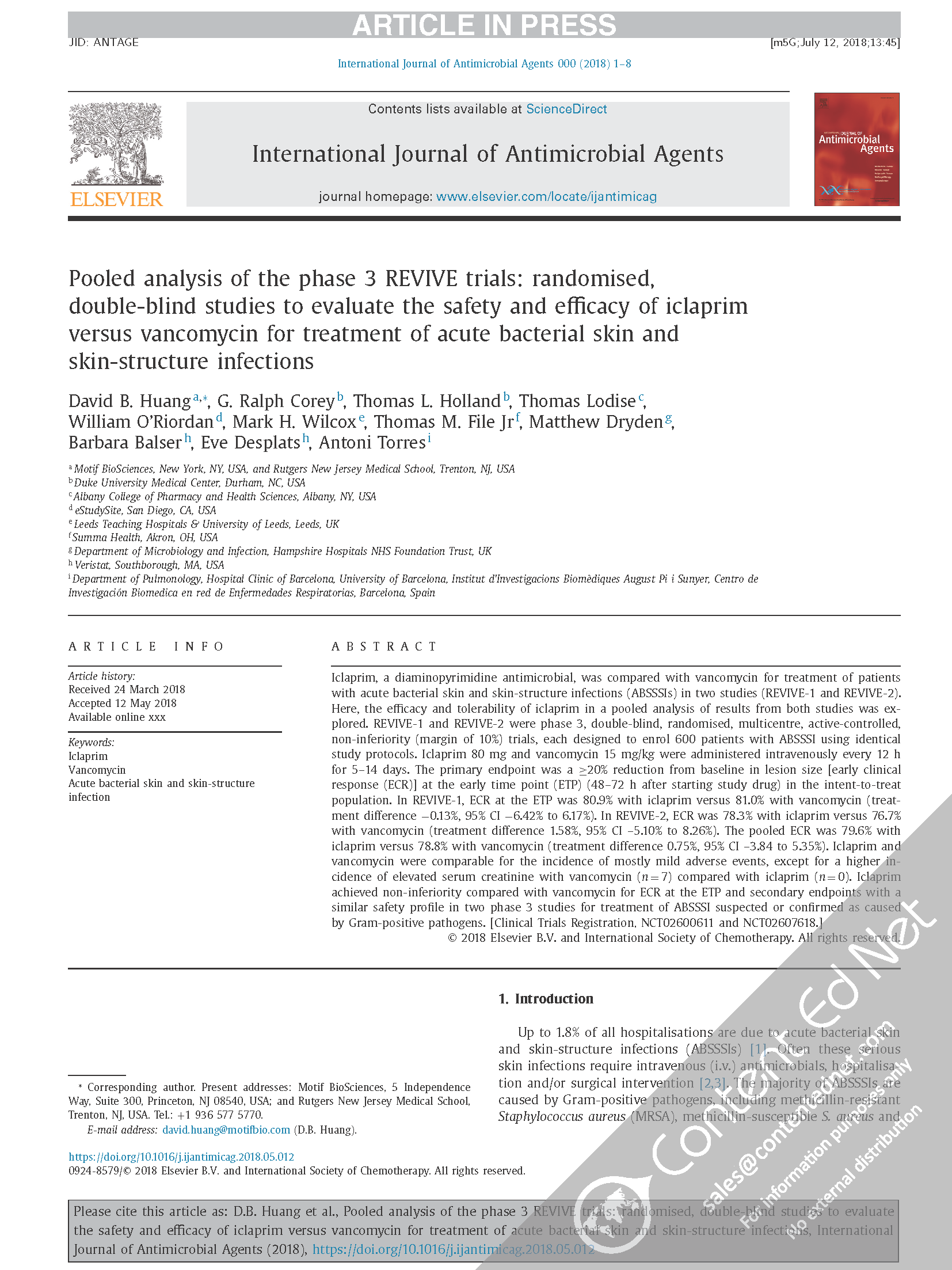 By Barbara Balser, VMD, Eve Desplats, MSc
There are growing numbers of bacterial infections becoming antibiotic resistant, one of the many being acute bacterial skin and skin-structure infections (ASSI). These infections can be extremely dangerous, causing abscesses, lesions, or ulcers that require surgical intervention.
This article compares two potential antibiotic remedies to ASSI: Iclaprim and Vancomycin. Download the published article now to learn about the pooled analysis used in the 3 REVIVE trials, and whether the results show that one of the antibiotics could be a viable remedy for ASSI.
Download
Explore Our Key Related Services
Please fill out this form to access your resource.
Pooled Analysis of the Phase 3 REVIVE Trials