Veristat Resource Library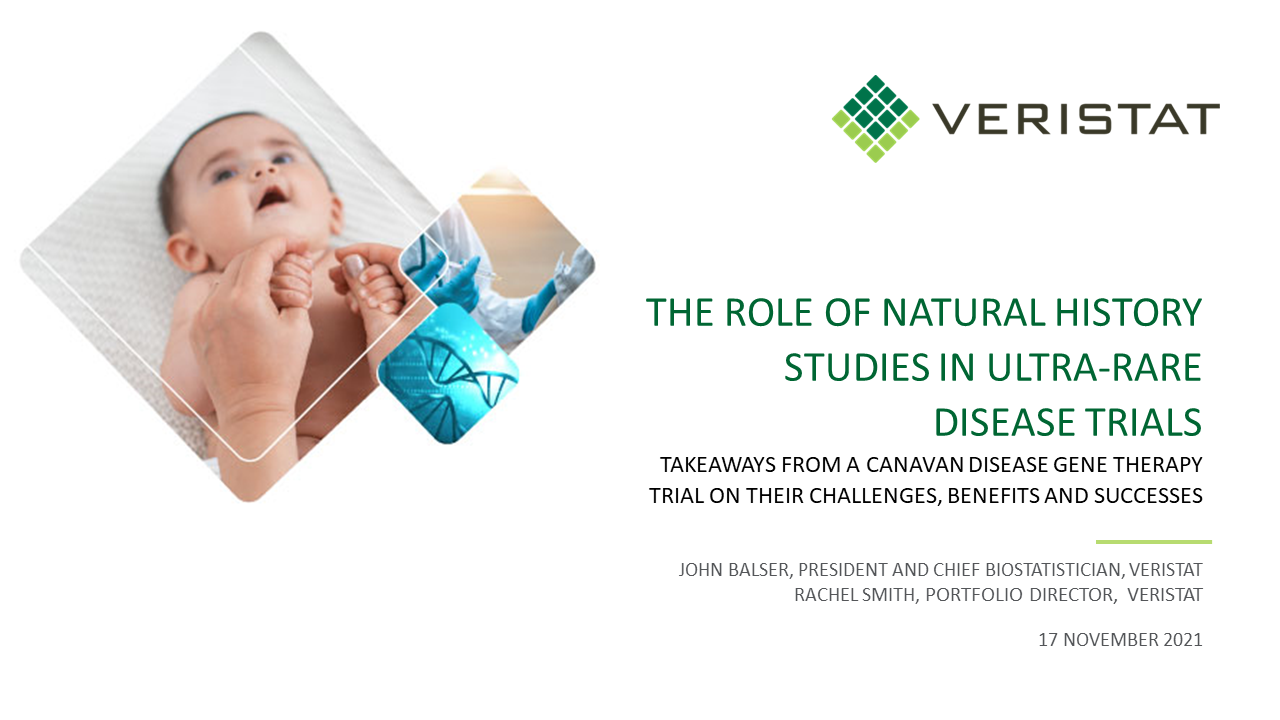 The Role of Natural History Studies in Ultra-Rare Disease Trials
Orphan Drug Congress Event Presentation:
" The Role of Natural History Studies in Ultra-Rare Disease Trials– Takeaways from a Canavan Disease Gene Therapy Trial on Their Challenges, Benefits and Successes"
Completing a natural history study in conjunction with an interventional study for ultra-rare diseases can be critical to understanding the disease and its progression. The data from the natural history can be essential to informing the design and outcome selection of the interventional study. We explore the challenges of setting up a natural history study with both retrospective and prospective data to develop a new rating scale for disease progression in Canavan disease, a rare and relatively unknown childhood disease.
download
Please fill out this form to access your resource.
The Role of Natural History Studies in Ultra-Rare Disease Trials