Quick Feasibility Assessment to Expand Trial Into Europe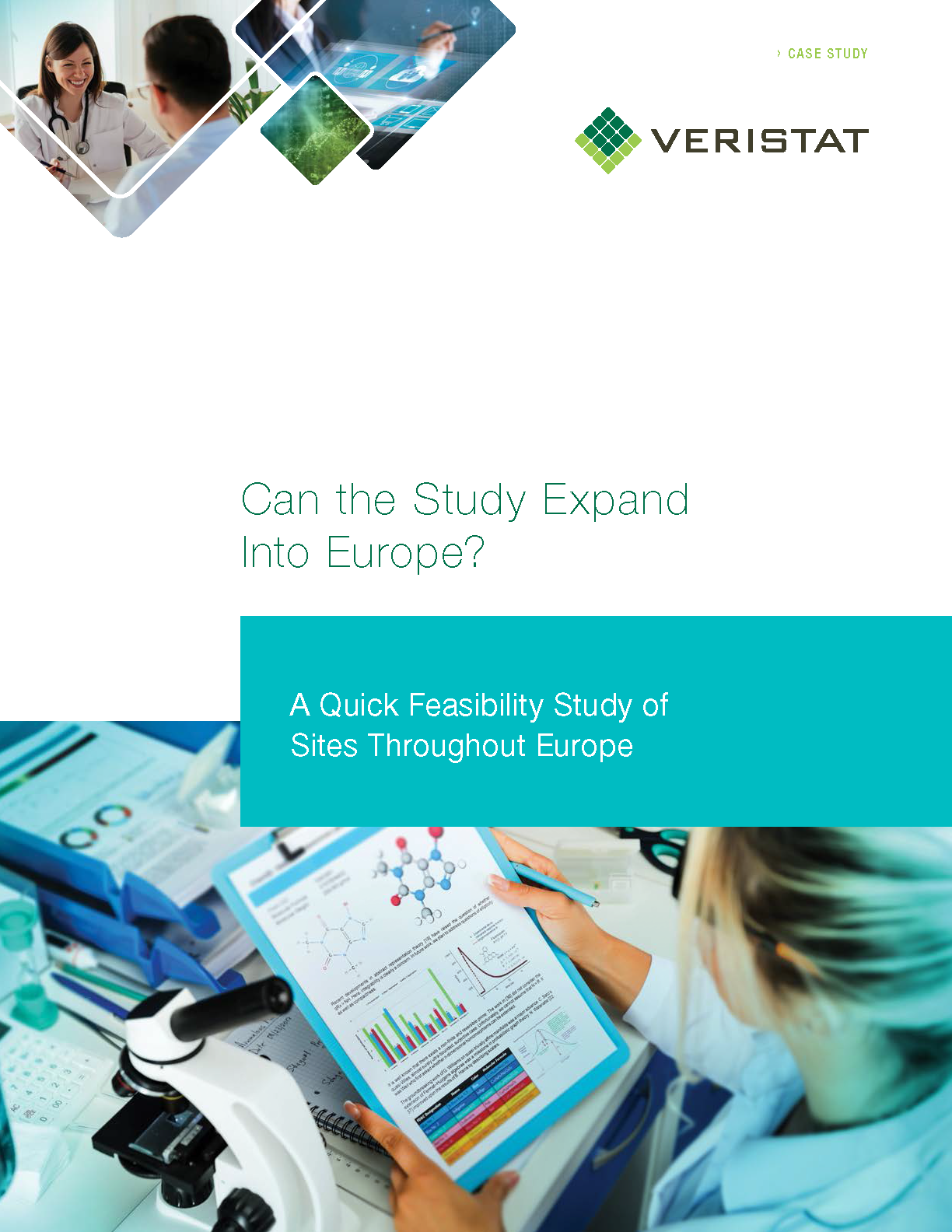 Veristat provides a feasibility assessment to a clinical stage biotechnology firm who wants to know whether it is feasible to expand their current US study into European sites. Being an oncology study, the trial had some very specific technology requirements for the site and part of the assessment was to determine if that technology was available at sites in Europe.
Veristat designed and performed the feasibility assessment and provided site and country recommendations to the sponsor in under 5 weeks.
Download the Case Study on the right to learn how.
Download
Explore Our Key Related Services
Please fill out this form to access your resource.
Quick Feasibility Assessment to Expand Trial Into Europe