Regulatory Publishing to Support Successful eCTD Submissions
Fact Sheet
Regulatory ConsultingRegulatory SubmissionsStrategic Consulting
Other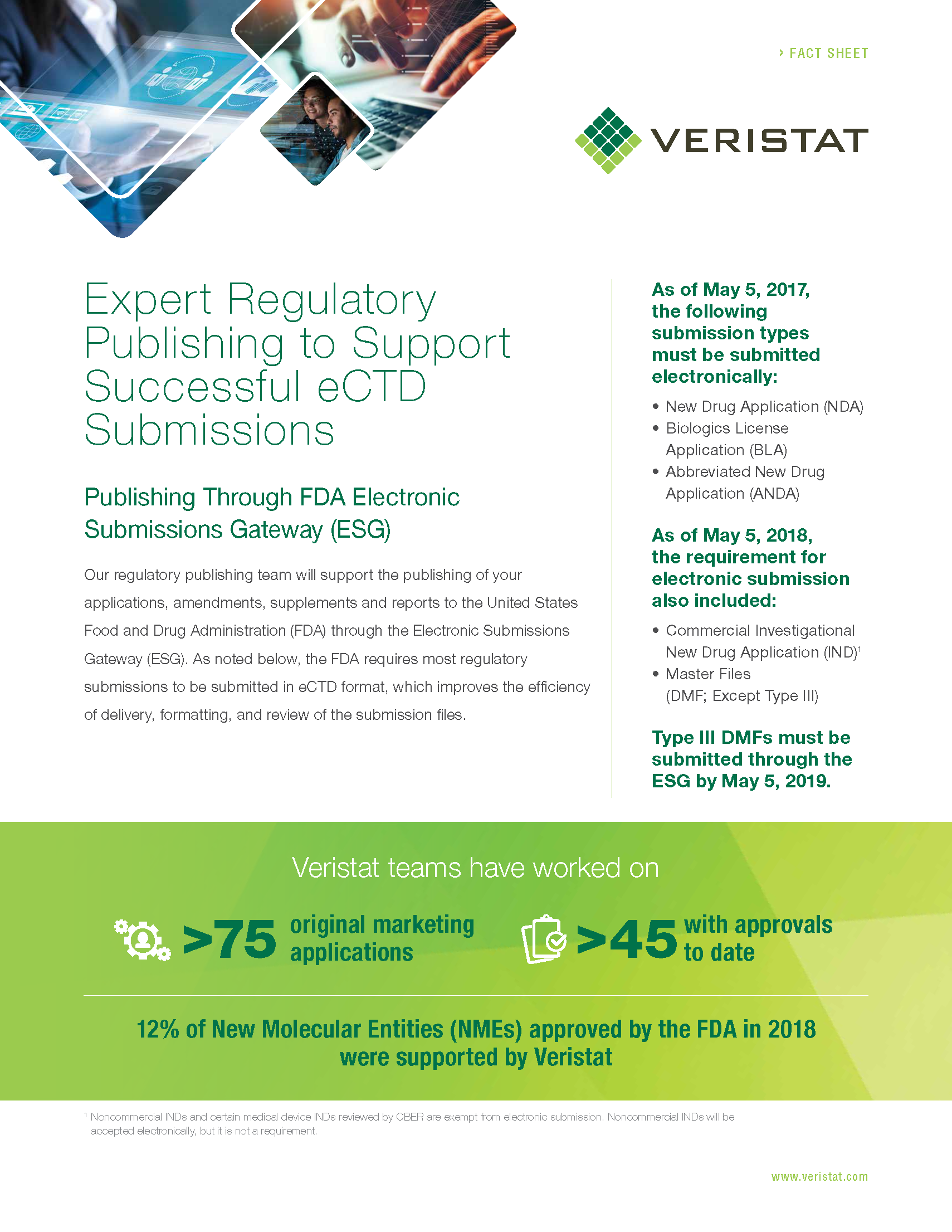 Our regulatory publishing team will support the publishing of your applications, amendments, supplements and reports to the regulatory agencies. We offer this as part of our end to end regulatory solutions - we can provide strategic regulatory consulting, develop the submission documents/dossiers and publish them to the regulatory agencies.
Download
Explore Our Key Related Services
Please fill out this form to access your resource.
Regulatory Publishing to Support Successful eCTD Submissions