Veristat Resource Library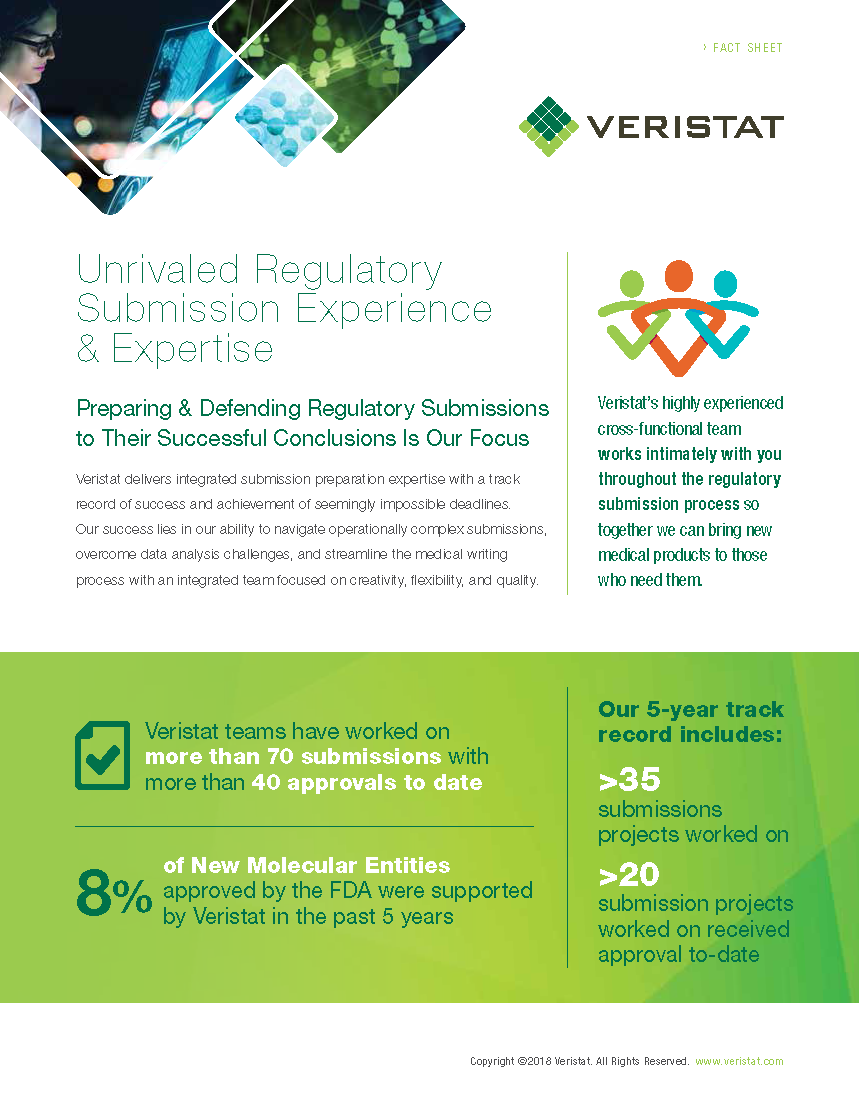 Regulatory Submission Fact Sheet
Veristat delivers integrated submission preparation expertise with a track record of success and achievement of seemingly impossible deadlines. Our teams have supported over 70 regulatory submission projects that have resulted in more than 40 submission approvals to date from various regulatory agencies around the world.
Successful preparation of regulatory submission documents (ie. NDAs, MAAs, NDSs, jNDAs, etc) lies in the ability to navigate operationally complex submissions, overcome data analysis challenges, and streamline the medical writing process with an integrated team focused on creativity, flexibility, and quality.
download
Explore Our Key Related Services
Please fill out this form to access your resource.
Regulatory Submission Fact Sheet