Veristat Resource Library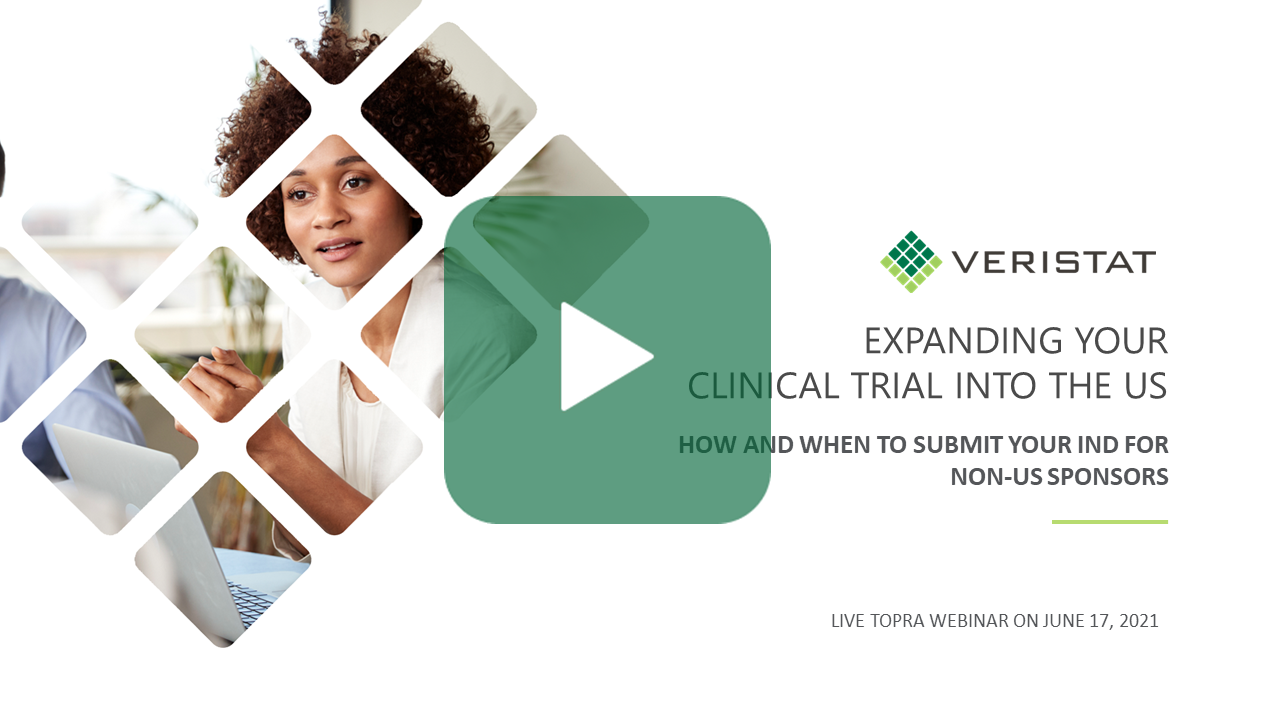 A Webinar Replay | Expanding your Clinical Trial into the US
Watch the Webinar Replay On-Demand
Veristat Regulatory Experts recently led a webinar hosted by TOPRA on " Expanding your Clinical Trial into the US | Submit your IND for non-US Sponsors."
You will receive advice from regulatory experts responsible for dozens of IND submissions. They will share best-practice for seeking pre-IND advice from FDA and considerations for submitting data from non-US clinical studies as part of your IND. Additionally, you will understand the differences in content requirements between an IND and CTA. Download the webinar presentation to learn from the challenges and tips shared relating to:
Understand why and how to submit an IND
Decide when you are ready to submit an IND to FDA
Compare and contrast the similarities and differences between the IND and CTA


Download the video to watch now!
download
Explore Our Key Related Services
Please fill out this form to access your resource.
A Webinar Replay | Expanding your Clinical Trial into the US