Site Monitoring Success With Teamwork
Case Study
Clinical Operations/MonitoringData ManagementMedical MonitoringProject Management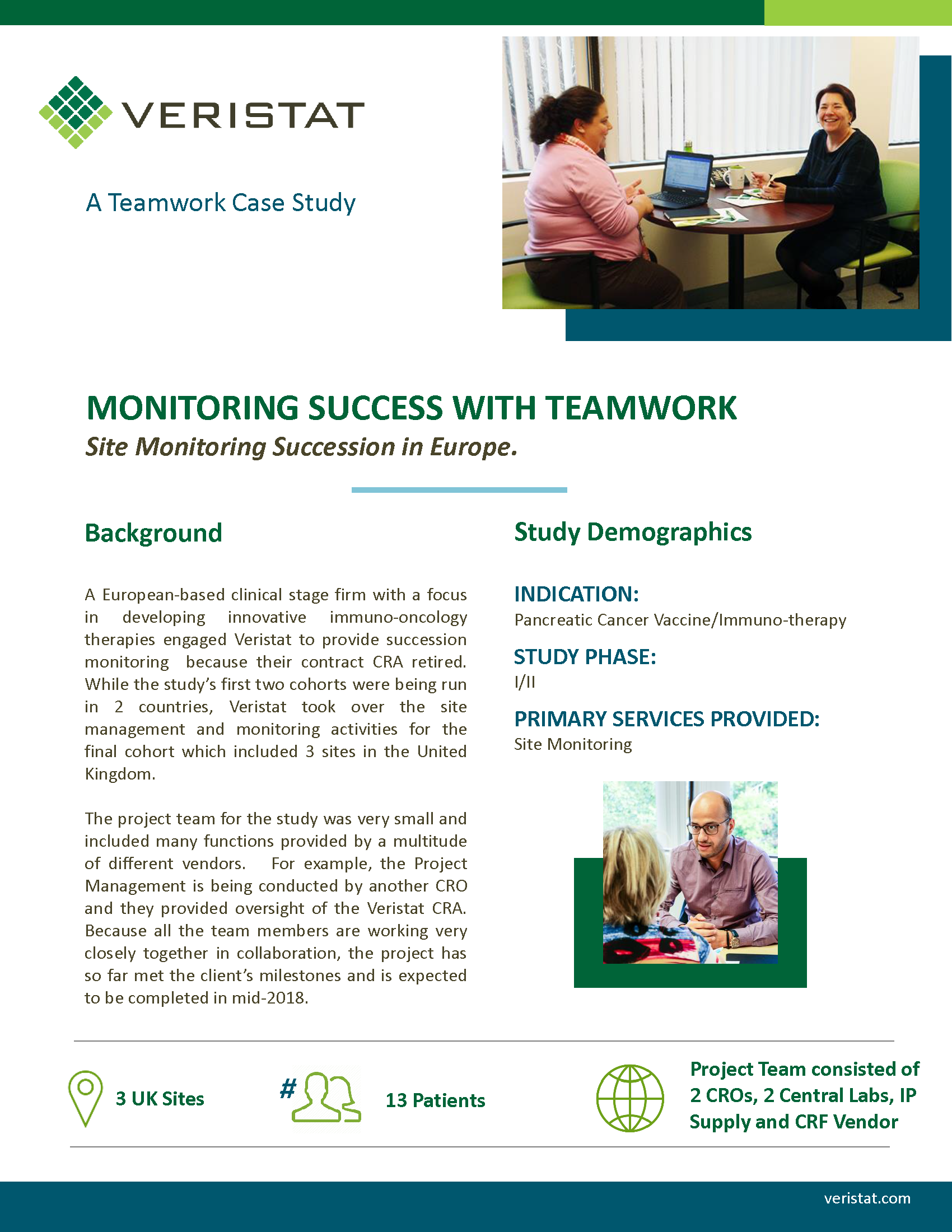 Imagine you are getting ready to launch the third drug cohort of your early phase clinical trial for a pancreatic cancer vaccine study and your in-house lead CRA overseeing your sites in Europe retires. This happened to our client, who brought on Veristat to transition and seamlessly continue monitoring for the sites in this cohort.
Read the case study to learn how Veristat worked with the client and other vendors to keep the sites on track with patient enrollment and site monitoring for their interim analyses, despite the CRA transition.
Download
Please fill out this form to access your resource.
Site Monitoring Success With Teamwork