Veristat Resource Library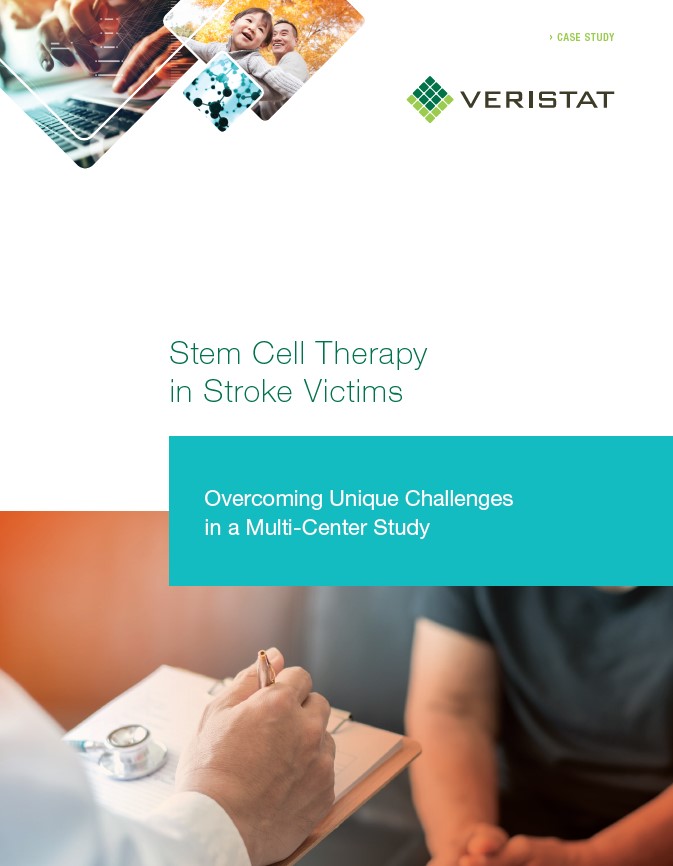 Stem Cell Therapy for Stroke Patients
A client engaged the Veristat team in a Phase II study of intracerebral stem cell injection in patients following an ischemic stroke. The goal was to look at limb recovery time and level in patients with stroke. The effort began with identifying the best time for a product to be delivered and then expanded into full-service involvement, including project management, clinical monitoring, medical writing, and regulatory affairs. Learn how we overcame unique challenges in this multi-center trial that led to the client publishing positive Phase IIa data.
download
Explore Our Key Related Services
Please fill out this form to access your resource.
Stem Cell Therapy for Stroke Patients