Vaccines Fact Sheet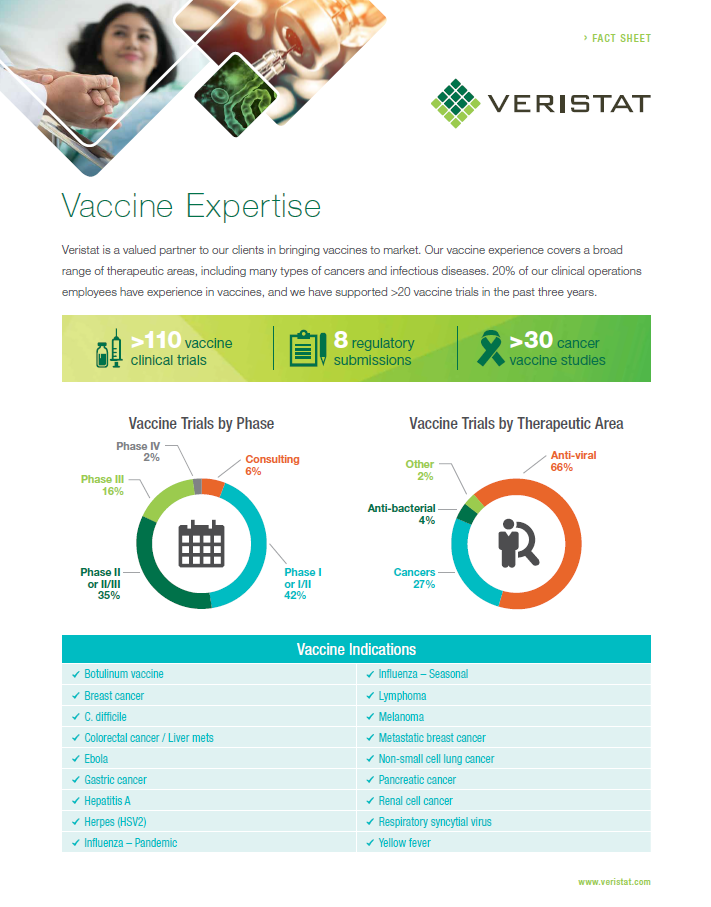 Vaccines have become an incredibly valuable way to prevent the spread of lethal diseases around the world, making their development a priority. Veristat's commitment to improving the well-being of others makes us the perfect partner for your next vaccine clinical development project: Learn how we can guide your next trial to regulatory approval.
Download
Explore Our Key Related Services
Please fill out this form to access your resource.
Vaccines Fact Sheet