Veristat Corporate Fact Sheet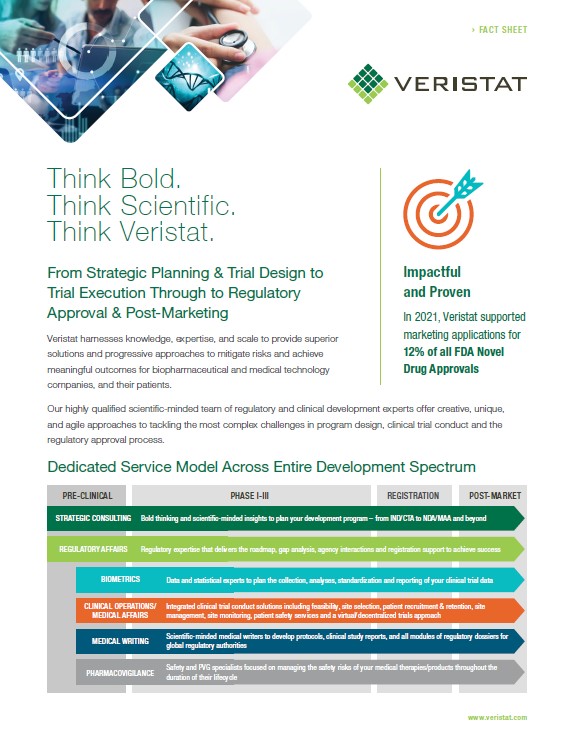 Learn how Veristat can support you in your next clinical trial. Veristat offers impactful clinical services across a wide range of therapeutic areas in order to make your trial a success. So far, Veristat has aided in 70 Regulatory submissions that have led to 40 regulatory approvals. Our mission is to establish partnerships that will help improve and save lives.
Download
Explore Our Key Related Services
Please fill out this form to access your resource.
Veristat Corporate Fact Sheet