Veristat Resource Library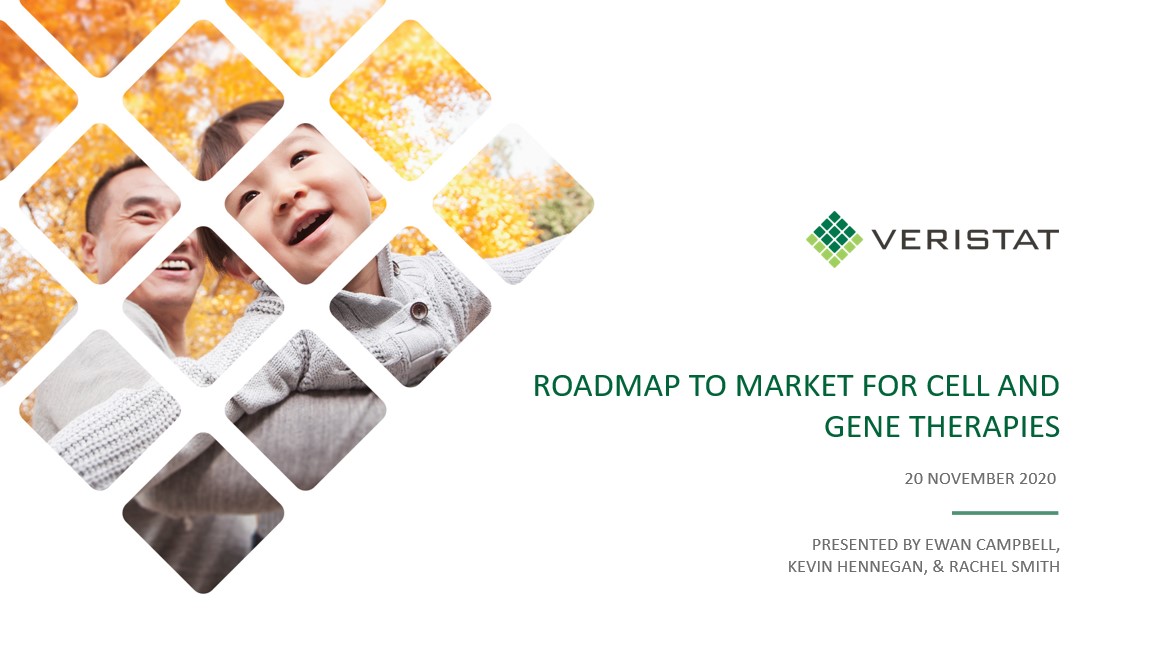 Webinar Roadmap to Market for Cell and Gene Therapies
DOWNLOAD THE WEBINAR PRESENTATION NOW
Nothing is standard about the study design, study conduct, or the regulatory process in cell and gene therapy trials. Every cell and gene therapy is different due to the specific characteristics of each product, with a complicated regulatory approval process and unique therapeutic challenges.
In this webinar, participants will learn an end-to-end approach to bringing a cell and gene therapy to market. You will receive advice from experts responsible for supporting over 100 advanced cell and gene therapy programs. They will share each step of this process covering the planning, execution, submission, and post-marketing for trials in the US and EU. The information provided will help participants determine their next step in the development of their cell and gene therapy products.
View the webinar replay to help you better understand how to:
Build a roadmap to market for cell and gene therapies, including a central site model and novel clinical trial designs
Collaborate with global regulatory agencies to ensure full buy-in on pathways for regulatory approval
Utilize long-term follow-up studies to support safety and efficacy data during, and beyond, approval
download
Explore Our Key Related Services
Please fill out this form to access your resource.
Webinar Roadmap to Market for Cell and Gene Therapies