Veristat Resource Library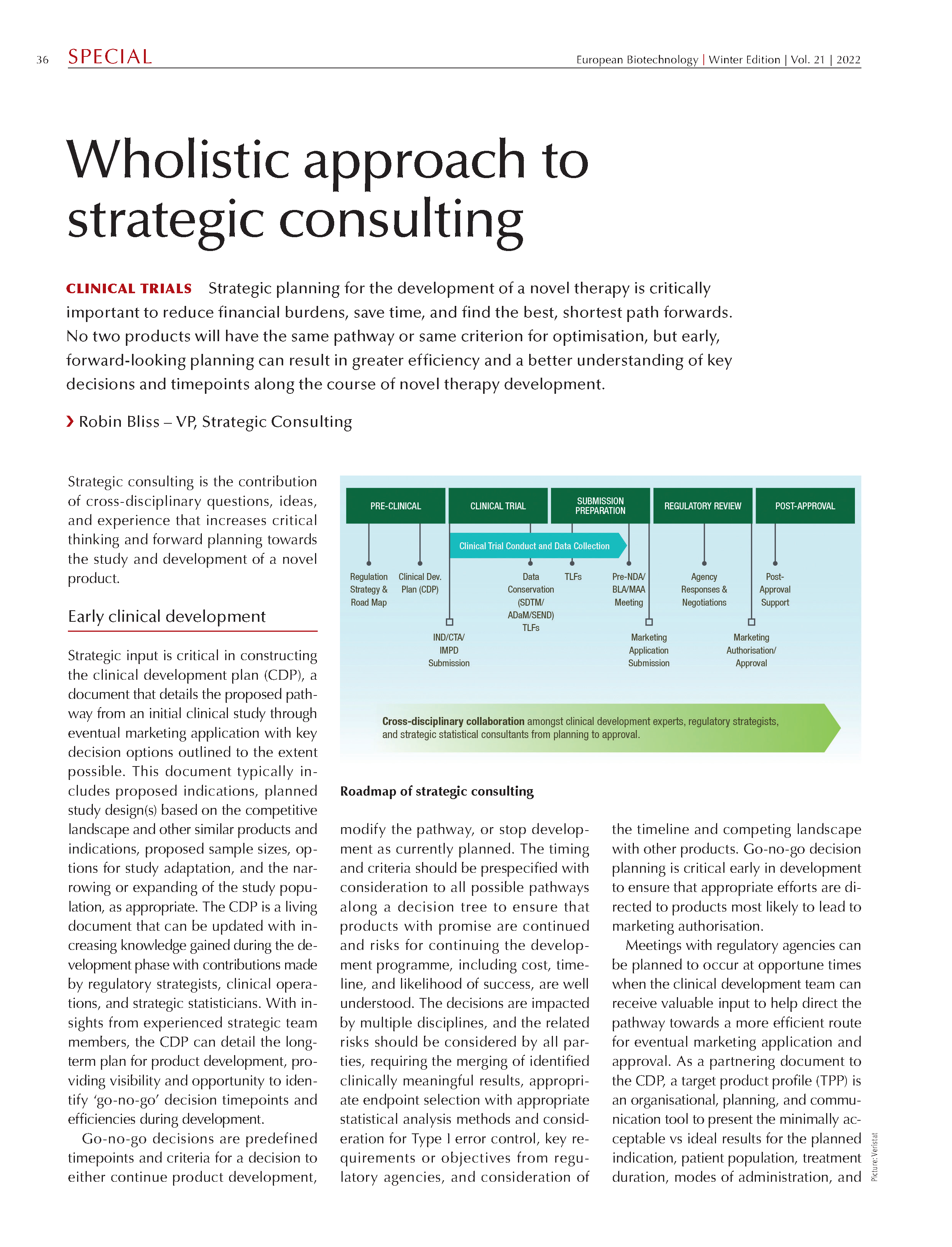 Wholistic approach to strategic consulting
Strategic planning for the development of a novel therapy is critically important to reduce financial burdens, save time, and find the best, shortest path forwards. No two products will have the same pathway or same criterion for optimisation, but early, forward-looking planning can result in greater efficiency and a better understanding of key decisions and timepoints along the course of novel therapy development.
Robin Bliss, PhD. Veristat Vice President, Strategic Consulting
download
Explore Our Key Related Services
Please fill out this form to access your resource.
Wholistic approach to strategic consulting