Veristat Resource Library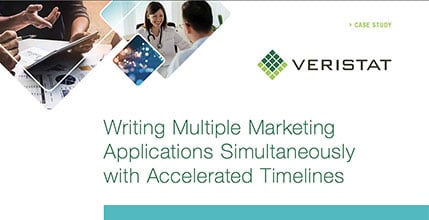 Medical Writing of Multiple Marketing Applications At the Same Time Case Study
A mid-size pharmaceutical company and its development partner, a small biotechnology company engaged Veristat to complete the medical writing for their product's Marketing Authorization Application (MAA), New Drug Application (NDA), and New Drug Submission (NDS).
Learn how our medical writing team worked closely with the sponsors to write these marketing applications in an accelerated timeline since the product received Orphan Drug Designation in the United States and Europe and Priority Review status in Canada.
download
Explore Our Key Related Services
Please fill out this form to access your resource.
Medical Writing of Multiple Marketing Applications At the Same Time Case Study