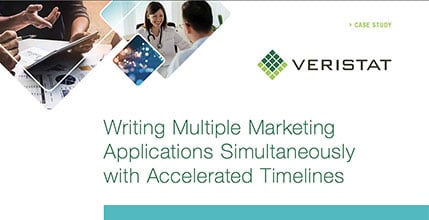 download
Case Study
Writing Multiple Marketing Applications At The Same Time
A mid-size pharmaceutical company and its development partner, a small biotechnology company engaged Veristat to complete the medical writing for their product's ...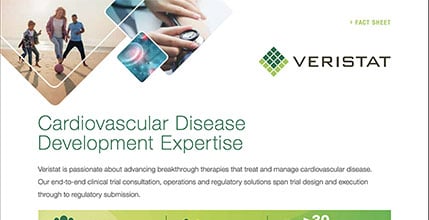 download
Fact Sheet
Cardiovascular Experience Fact Sheet
With Cardiovascular Diseases being the leading cause of death worldwide, Veristat is committed to supporting cardiovascular clinical trials to make a difference in ...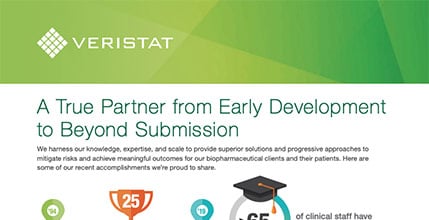 download
Infographic
Veristat Overview
There is no "one size fits all" approach to clinical research. Our teams partner with clients to understand their goals in order to plan and execute their clinical ...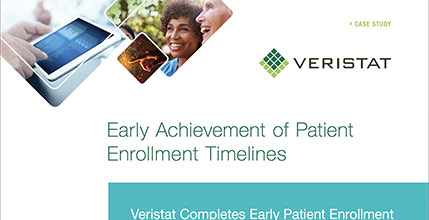 download
Case Study
Exceeding Expectations For Patient Enrollment Case Study
When Veristat partnered with a US based biotechnology company on a Phase II study for a topical spray to treat hypertension, our emphasis on effective planning and ...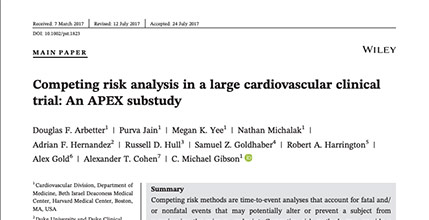 download
Published Article
Competing Risk Analysis in a Large Cardiovascular Clinical Trial: An APEX Substudy
Competing risk analysis methods present a new way ...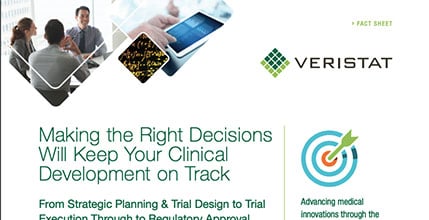 download
Fact Sheet
Veristat Fact Sheet
Learn how Veristat can support you in your next clinical trial. Veristat offers impactful clinical services across a wide range of therapeutic areas in order to make ...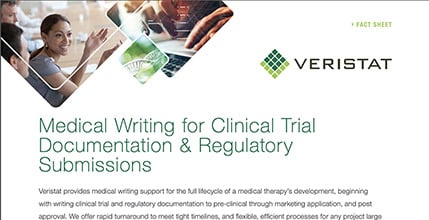 download
Fact Sheet
Medical Writing Fact Sheet
Learn how Veristat provides medical writing support for the full lifecycle of a medical therapy's development, from pre-clinical, through marketing application and ...