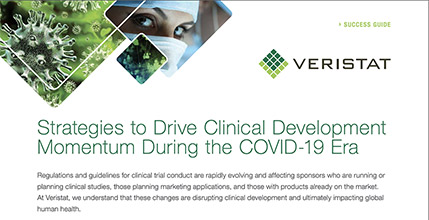 download
Fact Sheet
COVID-19 Success Guide
As you consider the impact that the COVID-19 pandemic has on your programs, there are some key strategies that could help you maintain momentum, assess your risks and ...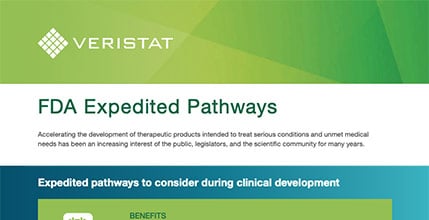 download
Infographic
FDA Expedited Pathways
View the infographic to learn how to leverage FDA's expedited pathways to accelerate product development. We outline the requirements, benefits, and procedures for ...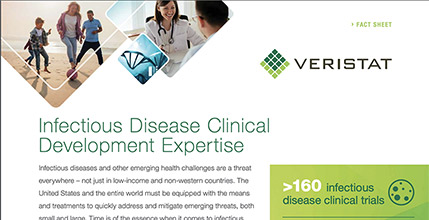 download
Fact Sheet
Infectious Disease Fact Sheet
Infectious Diseases have a global presence that has evolved with humanity for centuries. For many of these diseases, if they are not controlled, they will turn ...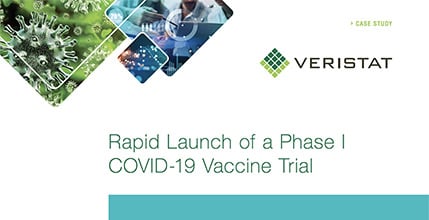 download
Case Study
Rapid Launch of a Phase I COVID-19 Vaccine Trial
Learn how the Veristat team quickly mobilized to help a sponsor get their clinical trial databased designed and launched in two weeks in order to achieve ...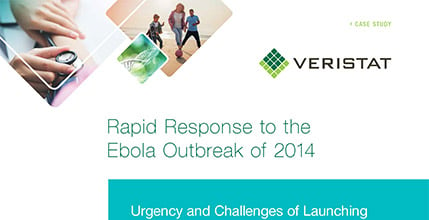 download
Case Study
Rapid Response to Ebola Outbreak
When the WHO declared the Ebola Outbreak of 2014 in Africa a Global Health Emergency, Veristat was contacted to quickly set up clinical trial sites. Learn how we ...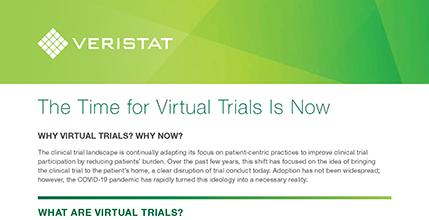 download
Infographic
The Time for Virtual Clinical Trials is Now
Download the infographic to learn how virtual trials are defined, the tool kits required to run a virtual trial, examples of what the patient experience can look ...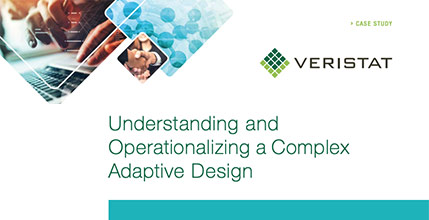 download
Case Study
Understanding and Operationalizing A Complex Adaptive Design
A clinical-stage biopharmaceutical company came to Veristat with a complex statistical methodology for running a phase II adaptive design trial with the goal of ...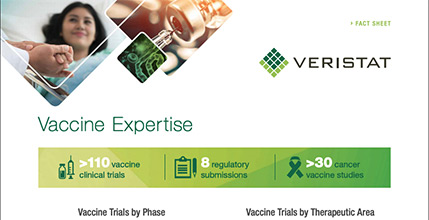 download
Fact Sheet
Vaccines Fact Sheet
Vaccines have become an incredibly valuable way to prevent the spread of lethal diseases around the world, making their development a priority. Veristat's ...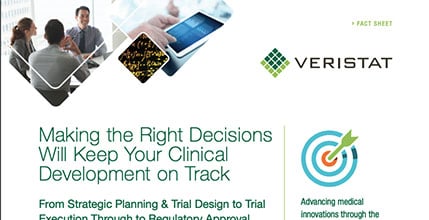 download
Fact Sheet
Veristat Fact Sheet
Learn how Veristat can support you in your next clinical trial. Veristat offers impactful clinical services across a wide range of therapeutic areas in order to make ...