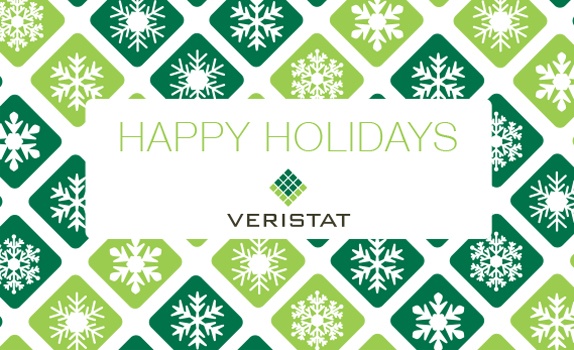 Veristat Wishes You a Happy & Healthy Holiday Season and New Year!
One of the real joys this holiday season is having the opportunity to say thank you to our employees, clients and partners and to let you know how much we've enjoyed working with you this year.
Veristat wishes you a happy new year filled with health, happiness, and spectacular success!


Giving to the Leukemia & Lymphoma Society
On behalf of all of our employees, clients, and partners, Veristat has made a holiday donation to one of the many organizations that we supported this year, the Leukemia & Lymphoma Society.
In this season of giving, join us in fighting blood cancers by donating today!