Veristat continues to support Antibe Therapeutics, a biotech company with a drug platform of game-changing therapeutics in pain and inflammation, as they receive approval to initiate the second part of their phase 2B dose-ranging, efficacy study for ATB-346.
Veristat will conduct the study in a total of 360 patients with osteoarthritis ("OA") of the knee, across approximately 35 clinical sites in Canada. Using our proven patient recruitment and site engagement techniques, we will commence enrollment immediately.
Read the full press release on the Antibe Therapeutics website.
Veristat's full-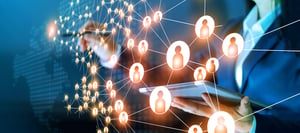 service clinical development solutions are ideal for emerging and small to mid-size biopharmaceutical companies. We deliver uncompromised value and impact to our clients as we guide them from early phase trial planning and design, through to trial execution, regulatory submission support through to post-approval.
---
Explore Key Related Services: