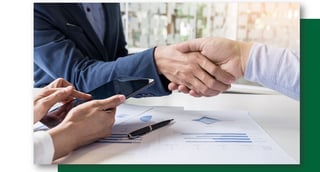 SOUTHBOROUGH, MA – June 19, 2017 – Veristat, a full service Clinical Research Organization (CRO), announced today that Veristat and AOBiome, a clinical-stage life sciences company advancing patented microbiome-targeted therapies for systemic and local inflammatory conditions, have entered into a Preferred Provider Agreement (PPA).
Veristat is currently partnered with AOBiome to conduct a phase II clinical trial for B244, AOBiome's first-in-class, topical formulation of beneficial ammonia-oxidizing bacteria (AOB), for the treatment of hypertension.
"We are very happy with the progress that the Veristat team has made on our phase II study in hypertension, having met the enrollment timelines earlier than planned," said Todd Krueger, President of AOBiome. "I'm impressed with the strength and breadth of therapeutic experience of their team and value their dedication to our success, transparent communications, and expert management of the hypertension study. Under the PPA, we plan to partner with Veristat to launch additional clinical trials in indications where we think that our bacterial platform will provide novel treatment options to patients."
"Veristat is honored to elevate our partnership with AOBiome," stated Patrick Flanagan, Chief Executive Officer at Veristat. "Our team has enjoyed partnering with AOBiome and is eager to expand the study of their ground-breaking bacteria platform into new exciting indications."
Specific to the agreement, Veristat will partner with AOBiome to provide ongoing and future clinical research services including strategic consulting, clinical monitoring, clinical data management, biostatistical analysis, SAS programming, clinical protocol and study report writing, project management, and preparation of materials for submission to regulatory authorities.
About Veristat:
Veristat is a consultative clinical research organization (CRO) that is committed to partnering with pharmaceutical, biotechnology and medical device firms to advance their therapies through the clinical development and regulatory submission process. Veristat helps clients solve the unique and complex challenges that arise when trying to accelerate therapies along the development pathway. Veristat provides experience-based strategic decision-making, the operational efficiencies to manage and monitor international trials, the biometrics expertise to collect, analyze & report clinical trial data to various regulatory agencies, and the therapeutic and medical proficiency to mastermind the entire process. Ultimately, we guide our clients to market success so that their therapies become available to improve and save people's lives. For more information, visit www.veristat.com.
Veristat Contact:
Gillian Dellacioppa, Marketing Director
gillian.dellacioppa@veristat.com or 508-306-6336