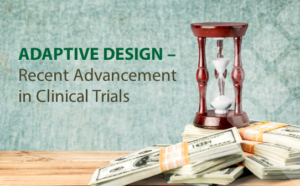 Two of Veristat's statistical and adaptive design experts submitted a research paper which was published in the June 2016 issue of the Journal of Bioanalysis & Biostatistics.
Authors:
Mark Chang, PhD, Senior Vice President of Strategic Statistical Consulting, Veristat
John Balser, PhD, President and Chief Biostatistician, Veristat
Abstract:
In the past decade, the pharmaceutical industry experienced a paradigm shift from classical to adaptive clinical trial design. The high NDA failure rate and the increasing cost in pharmaceutical R & D is the motivation behind the innovation. Biostatisticians in collaboration with physicians and other major stockholders in pharmaceutical R & D are the driving force in this revolution. In this review paper, we provide an overview of adaptive trial design, covering majority of types of adaptive designs, and the opportunities, challenges, and controversies surrounding adaptive trials. We cover the topic broadly as there have been explosions of research papers that consider adaptive design over the past decade. Adaptive designs have become very popular, making it impossible to cover them all in a single overview paper.
Download Now:
To download the research paper titled "Adaptive Designs- Recent Advancement in Clinical Trials", click on the button below: