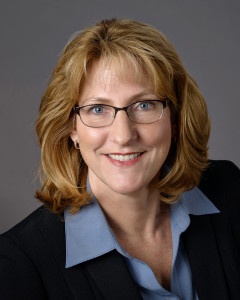 SOUTHBOROUGH, MA – March 08, 2016 – Veristat, a full service Clinical Research Organization (CRO), announced today the appointment of Faith Haines Kolb to the newly created position Vice President of Biometrics. Faith joins Veristat with over 20 years of experience leading operational teams and large-scale projects during periods of rapid growth and international expansion for both large and small CROs. As Vice President of Biometrics, Faith will lead and continue to grow the Biostatistics and Programming teams, as well as the Data Management and Data Standards groups at Veristat.
The addition of Faith expands and strengthens the Senior Management Team at Veristat," stated Patrick Flanagan, Chief Executive Officer of Veristat, "Her technical capabilities along with her experiences growing and leading operational international teams will benefit Veristat as we expand our services and geographic reach in 2016. Faith's intellect and experience will be an asset to Veristat as we guide our clients through the design and implementation of their clinical trials. Her leadership will be a great contributor to our clients as they advance their products to market efficiently and cost-effectively.
Faith most recently was the Worldwide Head of Data Management and Biostatistics for PAREXEL's Early Phase Group. Prior to that, Faith was the Senior Director of Clinical Operations and Data Management for Cambridge-based CRO, Prometrika. She spent several years at Averion International as Chief Technical Officer during a period of multiple acquisitions and rapid international growth. She began her career at PAREXEL where she held various positions leading up to Director of Clinical IT for Data Management Services. Ms. Kolb received her bachelor's degree in Mathematics and Education from Clark University in Worcester, MA. She is an active member of numerous clinical and data management associations, and speaker at industry conferences.
About Veristat:
Veristat is an innovative full-service, science-focused clinical research organization (CRO) with over 20 years of experience in supporting clinical trials and regulatory submissions for pharmaceutical, biotechnology, and medical device companies. Veristat offers comprehensive clinical development services, including biostatistics, statistical programming, medical writing, clinical monitoring, project management and data management, for a single study or an entire clinical program, as well as preparation of integrated summary documents and submission-ready CDISC data for regulatory filings. Due to Veristat's unwavering commitment to scientific integrity, client focus and exceptional performance, long-lasting client relationships are our hallmark. For more information, please visit www.veristat.com.
Veristat Contact:
Gillian Dellacioppa, Marketing Director
gillian.dellacioppa@veristat.com or 508-306-6336