Join MassBio, The MGH Center for Rare Neurologic Diseases, The MGH Frontotemporal Disorders Unit, member companies, patient groups, patients and legislators to recognize Rare Disease Day.
Rare Disease Day calls attention to the public health issues associated with rare diseases, which affect nearly 30 million Americans and countless others around the world.
The Commonwealth of Massachusetts joins a coalition of organizations recognizing the day, being coordinated by the National Organization for Rare Disorders (NORD), which includes patient organizations, professional societies, government agencies, medical researchers, pharmaceutical and biotechnology companies, and patients.
Please join us to recognize Rare Disease Day and the research being done in Massachusetts to treat and cure rare disease. Together, we can raise awareness of rare disease.
Rare Disease Day 2016 Event: The Patient Voice
Date & Time: Monday, February 29, 2016 from 11:00 AM - 12:00 PM
Location: State House, Great Hall, 24 Beacon Street, MA US 01233
Entry into the event is free, though it requires a pre-registration. Please click below to register: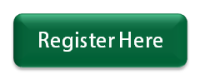 Let's Connect at Rare Disease Day
Veristat is MassBio member and supporter of Rare Disease Day and will be attending the event. We are looking forward to helping raise awareness of rare diseases. We hope that you too will attend this event. If you would like to meet up with Veristat at the event, click on the Let's Connect button below.