Webinar
Summary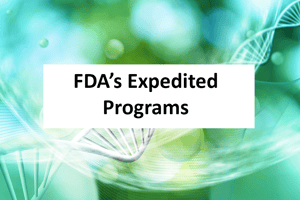 Accelerating the development of therapeutic products intended to treat serious conditions has been an interest of the public, legislators, and the scientific community for many years.
Responding to this interest, the United States government has passed a number of laws intended to encourage the development of products for these indications, including the Prescription Drug User Fee Act of 1992 (PDUFA), the Food and Drug Administration Modernization Act of 1997 (FDAMA), and most recently, the 21
st
Century Cures Act of 2016. Responding to these directives from Congress, FDA has issued regulations and guidance documents to establish development programs designed to speed the availability of new therapies to patients with serious conditions, especially when there are no satisfactory alternative therapies.

This webcast will highlight the requirements, benefits, and procedures for Fast Track Designation, Breakthrough Therapy Designation, Priority Review Designation, and Accelerated Approval. We will also discuss two newer programs, Regenerative Medicine Advanced Therapy (FDA guidance, Feb 2019) and Qualified Infectious Disease Program (FDA guidance, Jan 2018). This webcast will also describe the importance of establishing a therapeutic area as a serious condition with unmet medical need for each of these programs and provide examples for this.
---
Webinar Overview:
Title: Leveraging FDA's Expedited Programs to Accelerate Product Development
Date: Friday, September 20, 2019
Time: 12:00-1:00 M Eastern Daylight Time

Did You Miss This Event?
---
Webinar Key Lessons Will Include:
FDA offers several different expedited programs; which do I qualify for?
What are the costs, risks and benefits of each program? Should I apply for one over the other or more than one?
When should I apply?
Strategic considerations for choosing expedited pathway(s) to pursue for your program.
About the Speakers: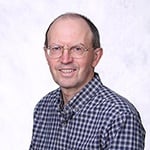 John P. Balser, Ph.D.
President and Co-Founder, Veristat


John Balser co-founded Veristat in 1994 and has grown the company to be a scientifically impactful clinical research partner. John is actively involved with the clinical projects of emerging and established biotech clients in his role as Veristat's President and principal statistical consultant. In this role, he assists clients with clinical study design and program development based on his many years of experience in the statistical, regulatory and strategic aspects of clinical research. He regularly assists clients as they prepare for and engage with the regulatory agencies, particularly the US Food and Drug Administration (FDA).
John received his Master of Science and PhD in Biometrics from Cornell University and has been actively engaged in clinical biostatistics for over 30 years.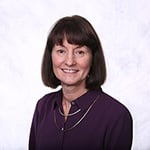 Barbara Balser, VMD
Executive Vice President, Co-Founder & Chief Scientific Officer, Veristat
Barbara Balser provides biopharmaceutical clients with regulatory strategy, submission and medical writing counsel in their efforts to advance compounds to regulatory approval. With more than 30 years of clinical research experience, her passion lies in providing strategic planning, consulting, medical oversight and the architecture and production of regulatory submission documents. Her experience includes oversight and production of Investigational New Drug (IND) applications, regulatory agency briefing documents, preparation for and representation at advisory panel meetings and consultation across Phase 1 to 4 trials. Barbara's experience expands over multiple therapeutic areas with a specific focus in oncology, rare diseases and anti-infectives. Barbara has participated in the writing, oversight and submission of countless marketing applications to US, Canadian, Japanese and European Union regulatory authorities.
Barbara holds a Bachelor of Science in Chemical Engineering from the University of Pennsylvania, School of Engineering and Applied Science, and a Veterinariae Medicinae Doctoris (VMD) from the University of Pennsylvania, School of Veterinary Medicine.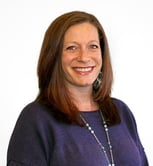 Mara Holinger, PhD, RAC
Vice President of Regulatory Affairs, Veristat


Mara earned her PhD in Molecular Microbiology from Tufts University School of Medicine and began her career as a lead scientist in anti-cancer research. She provides pharmaceutical, biotech and medical device firms with strategic consulting to prepare their regulatory pathway; to design their clinical program and trials; to perform gap analysis for Chemistry, Manufacturing and Controls (CMC) and preclinical reporting and to write regulatory applications. Additionally, she is an expert in regulatory agency meeting preparation, moderation and logistical support, and serves as an Authorized Regulatory Representative and US Agent. Mara has written, reviewed or provided oversight for more than 20 Investigational New Drug Applications (INDs), multiple Orphan Drug Designation (ODD) applications, breakthrough designation applications, special protocol assessments, fast track applications and several New Drug Applications.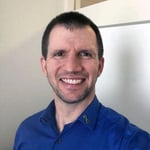 Kevin Hennegan
Senior Regulatory Strategist, Veristat
Kevin Hennegan has provided strategic clinical and regulatory guidance to the pharmaceutical, biotech and medical device industry for over 15 years. He has led and participated in the preparation of many successful FDA filings, including Investigational New Drug Applications (INDs), New Drug Applications (NDAs), Biologics License Applications (BLAs), Breakthrough Therapy Designations, Orphan Drug Designations, and Fast Track Applications. His experience covers a wide array of therapeutic indications (oncology, neurology, rheumatology, infectious disease, etc.) and product classes (therapeutic proteins, small molecule drugs, cell therapies, gene therapies, vaccines, and more). He is an advocate for patient-focused drug development and excels in engaging the FDA and other regulatory authorities as development partners.
Kevin earned a Bachelor's degree in Microbiology from Colorado State University, and a Master's degree in Molecular, Cellular and Developmental Biology from the University of Colorado at Boulder.