Webinar
Summary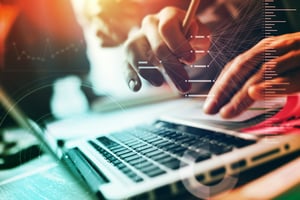 As of December 2016, the International Council for Harmonisation (ICH) adopted the revised E6 guideline, entitled "Integrated Addendum to Good Clinical Practice (GCP)." The new regulations within E6(R2) require the Sponsor to manage their study using a risk-based approach.
Risks must now be identified and monitored in advance. Documentation is required proving risks were monitored and includes any outcomes or actions around the monitoring. This is all seen by an FDA monitor. Complying is more important than ever now that the FDA is beginning to send out Form 483 during audits to Sponsors that do not follow this regulation.
Webinar Covered:
Innovative approaches to remote-based and risk-based monitoring

Best practices for risk assessment and risk management to conduct risk-based monitoring under the E6(R2) guidelines of ICH GCP

Specific recommendations around identification and selection of appropriate KRI's
Did You Miss the Live Event?
Title: How are You Managing E6(R2) Compliance as it Relates to Risk? A Guide to Selecting & Presenting KRIs to Ensure R2 Compliance
---
Webinar Speakers:

Sonia Sethi
Vice President, Clinical Operations,
Veristat
In her role as Vice President of Clinical Operations & Client Engagement, Sonia leads the project management, site monitoring, and site management functions at Veristat. She is the ambassador of service excellence and delivery for the oversight, strategic and tactical implementation, working closely with integrated client and project teams. Her passion lies in the design and successful execution of clinical trials with skilled project team leaders, knowledgeable clinical research associates and the establishment of close site/CRO/sponsor relationships to ensure successful patient recruitment and site monitoring through to the completion of a clinical trial.

Ross Penman
Portfolio Director,
Veristat
Ross is a Pharmaceutical/Health Sciences executive with over 20 years' experience working in R&D, Clinical Operations, PMO, Regulatory Compliance and Business Analysis. He has exceptional skill in creating deliverable strategies, assessing challenges, defining and directing business improvements, while providing long-term value-added programs for key stakeholders. Ross has showcased a strong ability in reviving troubled projects and boosting them to success. His experience and skills include key performance indicators, systems management, change management, forecasting and analytics, critical decision making and strategy.