Veristat Resource Library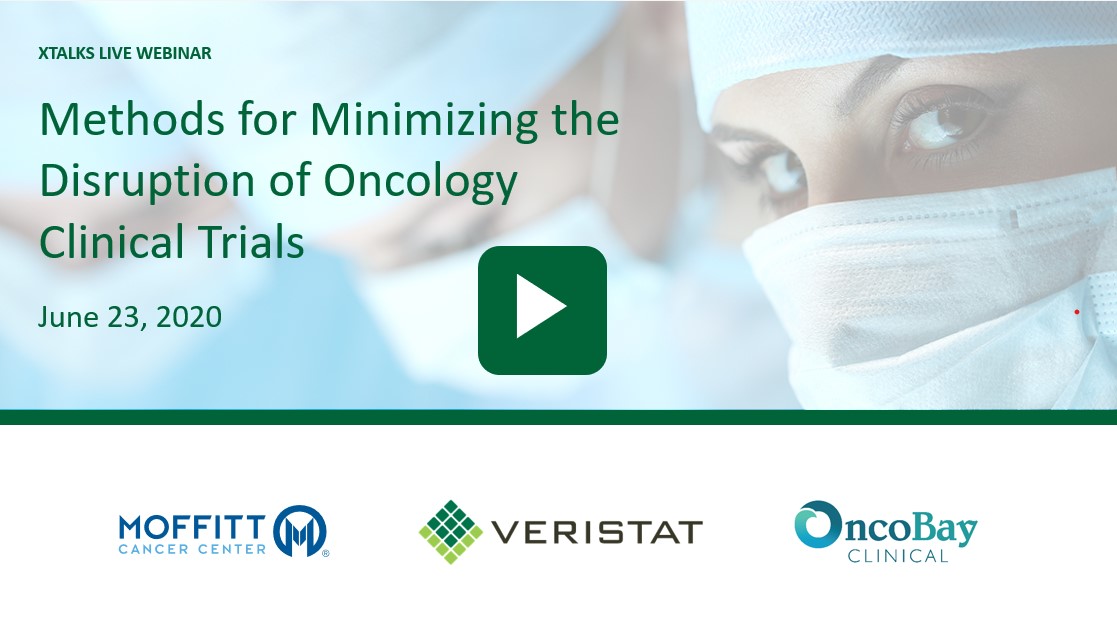 Minimize Disruption of Your Oncology Trial
VIEW THE WEBINAR REPLAY NOW
Oncology trials always come with their share of complexities and challenges. Since its onset, COVID-19 has had the industry's undivided attention, with clinical trial professionals adapting clinical trial operational plans to accommodate. From data integrity to participant recruitment and retention, our industry has temporarily reconsidered long-held habits. As the world begins to relax restrictions, what are the lessons learned that can catapult us into the next innovation in trial operations for good?
In this webinar, our panel of experts share examples and lessons learned during the COVID-19 window and explore how those lessons can drive meaningful change over the next 12 months including:
Leveraging technology to maximize risk and quality oversight
Maximizing the patient experience and patient retention
Designing trials to collect the data we need
Managing missing data and redesigning analyses to account for anomalies like COVID
download
Explore Our Key Related Services
Please fill out this form to access your resource.
Minimize Disruption of Your Oncology Trial