Veristat Resource Library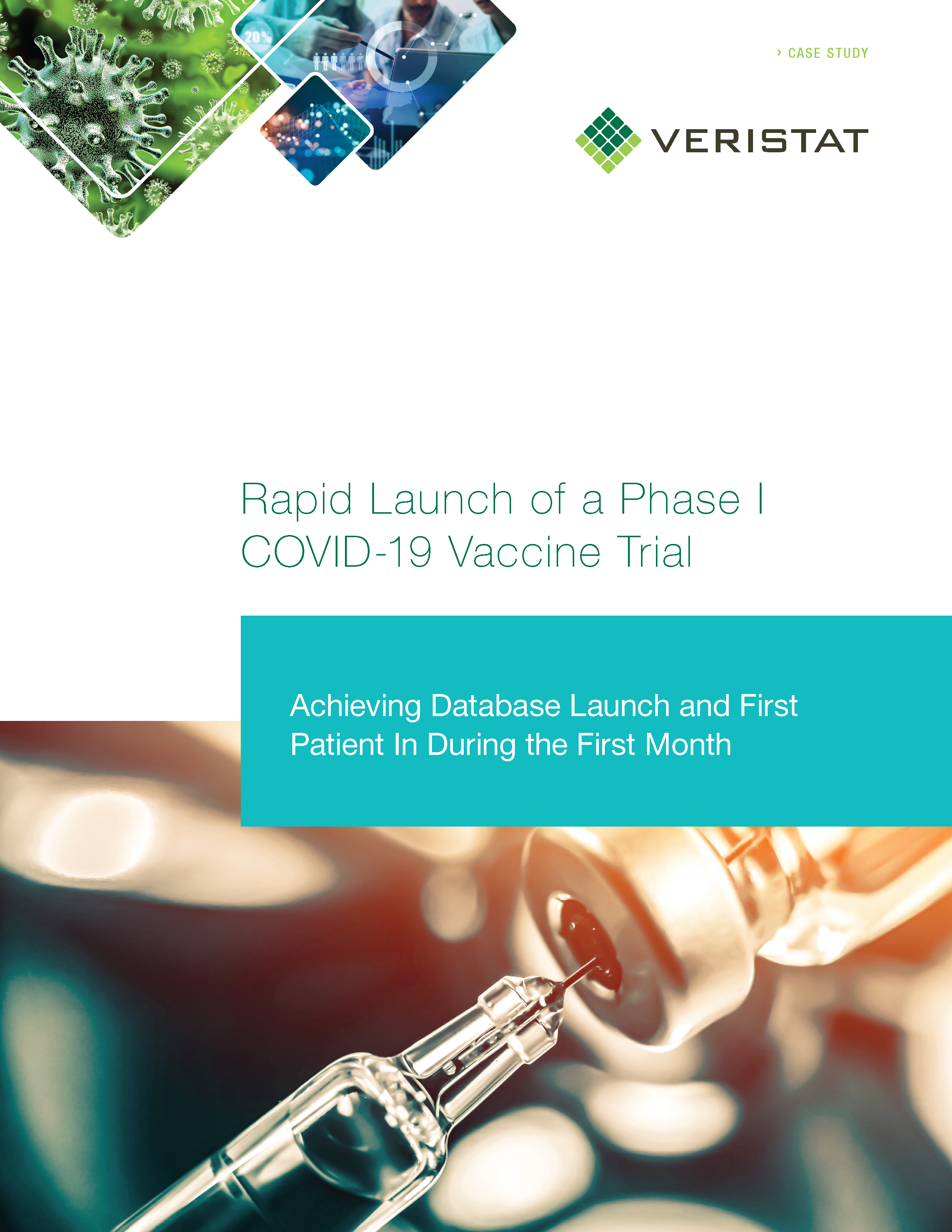 Rapid Launch of a Phase I COVID-19 Vaccine Trial
At the onset of the COVID-19 pandemic response, Veristat was asked to help a current client kick-off a phase I vaccine trial. The sponsor had identified sites and patients and the gating factor was to get the clinical trial database built quickly in order to start enrollment and randomization.
Learn how we helped our client design and launch their clinical trial database in two weeks' time, with patient randomization beginning the day of launch.
download
Explore Our Key Related Services
Please fill out this form to access your resource.
Rapid Launch of a Phase I COVID-19 Vaccine Trial