Veristat Resource Library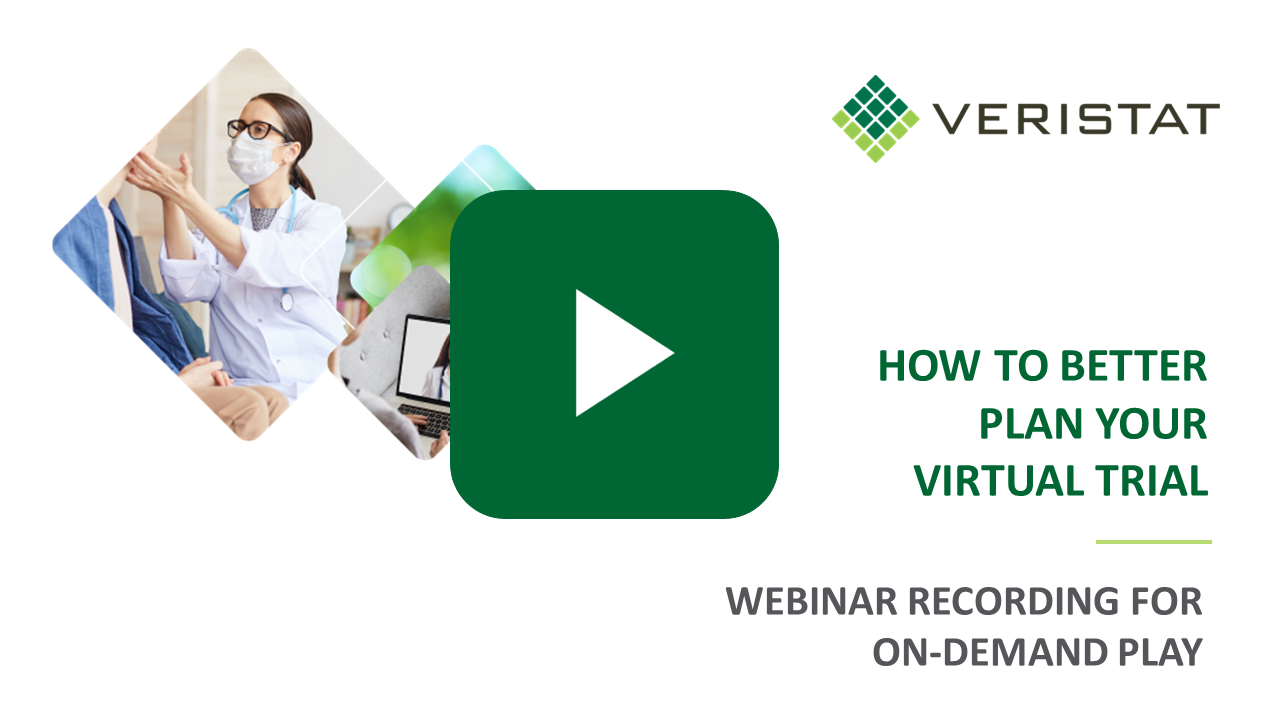 A Webinar Replay | How To Better Plan a Virtual Clinical Trial
Watch the Webinar Replay On-Demand
Veristat experts recently led an Xtalks webinar on "How to Better Plan Your Virtual Clinical Trial | A Review of Lessons Learned."
In this webinar, they shared their experience, successes, and lessons learned from the past year pivoting clinical trials to a virtual ecosystem. Watch the webinar replay to learn from the challenges and tips shared relating to:
Home Health Nurse (HHN) set-up times

Document and data flow during at-home patient visits

Protocol and site budget considerations during study design

Informed Consent inclusions to avoid revisions later on
Download the video to watch now!
download
Explore Our Key Related Services
Please fill out this form to access your resource.
A Webinar Replay | How To Better Plan a Virtual Clinical Trial