Pharmacovigilance
Pharmacovigilance System Set-Up and Inspection Readiness
Safety Surveillance Requires the Right PV System

Pharmacovigilance systems and processes impact every element of the product life cycle from development to post-marketing therapeutic/product development. Drug developers and marketing authorization holders should maintain quality pharmacovigilance systems and processes that meet the regulatory requirements and monitor ongoing product safety. Additionally, the systems must detect any changes in an investigational or approved product's risk-benefit balance.
At Veristat, our team of Pharmacovigilance experts understands the challenges with the set-up and maintenance of proper safety surveillance.
Expert Guidance for PV System Implementation
Every therapeutic product developer and marketing authorization holder must understand and follow the pharmacovigilance regulatory requirements to ensure drug safety. Our experience PV experts and trainers help clients to:
Audit and make recommendations to improve an existing PV system
Implement and validate a new PV system
Develop and validate Standard Operating Procedures (SOPs)
Provide initial ongoing PV Training for all staff
Broker PV Agreements with partners and vendors
Ensure that the PV system is inspection ready

Our experienced PV trainers help Clients achieve in-depth understanding and quality required for the conduct of pharmacovigilance processes by providing customized initial and continued on-site or remote training to their personnel.
To empower the PV and MI systems, we develop or review standard operating procedures (SOPs), work instructions, compliance management systems, and record management guidelines. Our PV experts provide initial and ongoing training in the applicable pharmacovigilance legislation and guidelines to all staff and vendors who perform pharmacovigilance activities. Veristat can also provide training for non-PV company personnel whose actions may impact the pharmacovigilance processes set up within the company.
We evaluate the impact on the pharmacovigilance system and safety surveillance for marketing authorization holders who establish commercialization partnerships. Our team supports robust contractual agreements, ensuring that all provisions relevant to the global pharmacovigilance system of the partners get considered. The ultimate goal is to maintain your product's safety, avoid surprises within your PV system, and always be inspection-ready.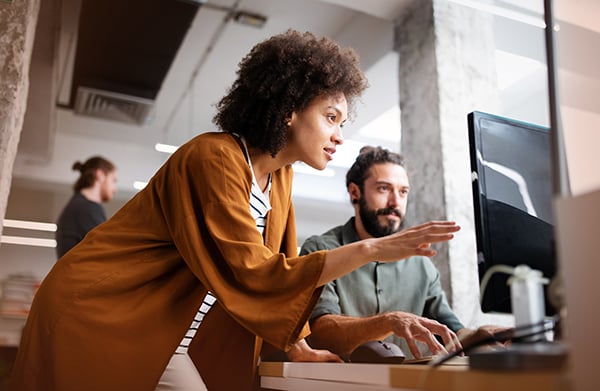 Be Certain in the Ever-Changing PV Landscape



We understand how challenging it is to manage your products' safety risks and deliver customized PV solutions throughout the duration of their lifecycle. We provide you with the certainty that your pharmacovigilance needs are addressed comprehensively and proficiently. Our team of highly dedicated and experienced PV professionals ensures the fulfillment of your regulatory requirements through sound processes and efficient systems.