By Robin Brodrick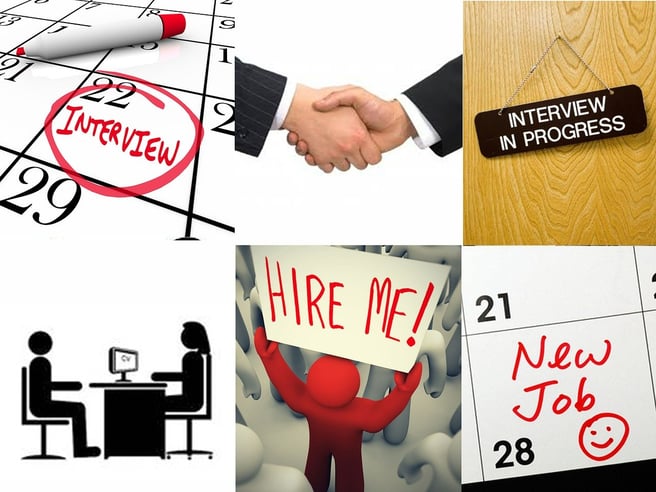 Last week I polled Veristat employees for the biggest mistake they had ever made during an interview. I received a wide variety of answers, but they all fell into one of four categories.
Being Honest About What You Want
It's easy to lose your self esteem during a job search. You send out resume after resume and get no response. You land a few phone screens and maybe go to an interview or two, but you never seem to make the final cut. When this happens, job seekers often begin to feel like they need to settle for the next opportunity that comes along. So when they go into the interview setting they say everything they think the interviewer wants to hear, and refrain from having an authentic conversation with the interviewer about what they want in a new role. Being honest with yourself and your interviewer is paramount to being happy in a new role, even if it means you have to wait longer to find that perfect fit.
Losing Focus
An interview can be a nerve-wracking situation for many people. Candidates often feel nervous, which can make it difficult to concentrate. This is usually the cause of forgetting what the question was in the middle of your answer or freezing up and not being able to answer a very basic question. There is no sure fire way to prevent this from happening, but there is some good news - you can recover from it! Just take a deep breath and apologize to the interviewer. Tell them that your nerves got the best of you and you forgot the question or lost your train of thought. Interviewers are human, too, and will understand a case of the jitters.
Not Prepping for the Second Round
Most candidates take the time to fully prepare for their first interview with a company. They look into the business and the industry, review their resume, and run through some practice interview questions. However, it is just as important to prep for the second or third round of interviews as it is for the first. If you have been brought back in, it is usually so you can meet higher level people than you did the first time and so that the company can ensure that you will be a cultural fit. A lot of candidates are unsure how to prepare for a second interview. It is a good idea to go to the interview with material that shows or quantifies how great you are. You can prepare pie charts or graphs that show how you spent your time in your last role. You can do some research on possible challenges that the business or industry is facing and have an idea about how you can add value by helping resolve the problem or reduce the risk caused by it. You can also prepare new questions to ask each interviewer. Some people also prep by doing yoga or meditating. It is important to appear confident in an interview, and nothing will make you feel more confident than being fully prepared.
Making Sure the Company Walks the Talk
Too often a person begins their new job and is surprised by either the company culture, the pace of the work, or their job duties. This happens when a company tells candidates what they want to hear in order to fill a role. It is unethical, and it happens all too frequently. That is why it is extraordinarily important that candidates verify what the recruiter or the interview team tells them. If you are told that the company has a flexible working schedule, like Veristat does, then ask the interview team if they take advantage of that, or if they work with people who do and to go into detail about how it works. Visit websites like Glassdoor.com to read reviews on the company. The average ranking of a company on Glassdoor is 3.2. If the company has a lower score than that, then you should do some additional digging. You can also InMail former company employees on LinkedIn. Tell them you have been offered a role there and would like to get their opinion on the company. Ask them why they chose to leave.
What is the biggest mistake that you have made in an interview? We look forward to reading your comments below!