At Veristat our need to manage and work in virtual environments continues to increase. With six offices globally and nearly 300 employees, we are building teams with members spread out in different physical locations. Our geographically dispersed teams continue to grow with our increasing remote employee population; In fact remote workers are our largest growing population with nearly 30 % of our employees working from their home offices.
This trend is not unique to Veristat. According to Global Workplace Analytics, regular work-at-home, among the non-self-employed population, has grown by 140% since 2005, nearly 10x faster than the rest of the workforce or the self-employed. This arrangement is expected to grow and while it provides many benefits including the ability to find the most talented individuals wherever they are it also makes it harder to manage and stay connected with team members.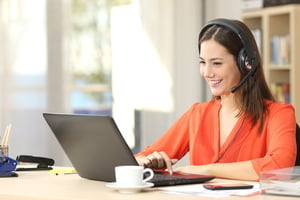 While workers located in offices have an opportunity to interact with team members or managers, remote workers working from home offices rarely have this opportunity. The lack of face to face time can leave remote workers at risk of feeling isolated and left out. A survey conducted by Vitalsmarts found that remote employees are more likely to report feeling that colleagues mistreat them and leave them out. Specifically, they worry that coworkers say bad things behind their backs, make changes to projects without telling them in advance, lobby against them, and don't fight for their priorities. Managers with remote or virtual team members can experience a lack of control or find that gaining trust with a remote team can be challenging.
Virtual teams have become a reality of business and there are several basic principles that can help them function effectively.
At Veristat, we've implemented these 5 best practices to make our virtual teams feel more connected and collaborative:


1. Use Innovative Technology
Make sure you're leveraging all the right communication technologies available to your team. It should be no surprise that having excellent communication with your team members is key to making virtual teams thrive. It can be hard to judge engagement in a meeting when you're not all in the same room. Using conference calls are great but there may be times when using Skype with video and screen sharing capabilities can bring the team together for a more effective and engaging meeting. Video conferences also ensure that team members are providing their full attention rather than multi-tasking. Using Microsoft OneNote notebooks can assist team members in collaborating, sharing ideas or delegating tasks. It's also important to realize when it's best to pick up the phone instead of sending multiple emails.


2. Maintain Structure
If you're a remote employee it's a good idea to maintain regular working hours with a designated work space. This can assist in providing some separation between your work and life. As a manager having regular weekly department level meetings at the same day and time each week brings the team together with consistency. This brings them a sense of routine, familiarity and a chance to increase the level of communication with all team members. Having frequent regularly scheduled 1:1 meetings with your individual direct reports on a consistent basis will be essential to check in and provide feedback.


3. Create a United Culture
Engagement is the emotional commitment we have to the organization and its goals. Building an environment where people feel a sense of engagement and genuine connection builds a team of genuinely invested individuals. Take advantage of opportunities to come together for reasons other than the day to day work when possible. Celebrate achievements together. You don't need to all be in the same office to celebrate the successful completion of a project or the promotion of a coworker. During department meetings save time for the small talk or "water cooler" conversations that take place in an office. A best practice used by one of our teams here at Veristat is to have an occasional employee spotlight to get to know individuals better.
4.
Provide Greater Availability
If you're in a management position, it is important to remember that your remote direct reports will not have access to you in the hallway or for a quick check in at your office. You still want to provide remote employees with the same "open door" policy you give to your internal staff. Sharing your calendar or using Skype messages is a quick way for them to communicate with you. Making your status "available" between meetings on skype gives them a little more access. Try to respond to their emails and requests promptly when possible.
5. Uphold Respect & Trust
Respect some of the challenges your remote counterparts may face. Being compassionate and accommodating to their needs can breed an environment filled with trust and transparency. It makes it easier for struggling team members to seek assistance when it's needed most. Trust can take some time to build in a team but if you can calibrate and align goals early on this can expedite the process. Setting team goals can strengthen relationships when everyone is working towards a common goal.
At Veristat we have proven to be adaptable, perceptive and dynamic when meeting the evolving needs of our clients. It is necessary to maintain this level of agility with our internal teams too and to continue adapting to the changing landscape of our workforce. Although many successfully work in virtual teams now, there is always room for improvement. Begin to share your lessons learned with cross functional team members. A few new changes can make the difference for a team that is experiencing challenges.
Communication has an overarching element in each one of these key principles so remember to encourage open dialogue and keep the lines of communication open.
---
About the Author: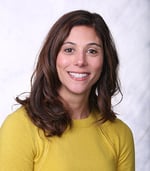 Ileana Utke, Talent Acquisition Consultant
Ileana Utke is a Talent Acquisition Consultant with Veristat's Talent & Culture team. Since joining the team in August 2017, Ileana has been dedicated to identifying and on-boarding the very best talent for our teams across locations. In that time, she has also seen our needs change first hand, as the best talent is more often available remotely.
Visit our careers page to explore more about #LifeAtVeristat and search career openings!