How We Planned an International Meeting in a Pandemic
Looking back, 2020 has taught us all a few lessons we were not expecting to learn.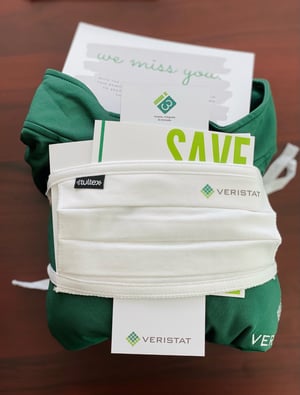 When news of the coronavirus hit, life went from normal to abnormal almost instantaneously. Suddenly everyone was wearing facemasks, getting their groceries delivered to their homes, scheduling video calls with people they had not talked to in months or years, and always carrying hand sanitizer. During the week of March 14-21, 2020, (the first week of quarantine for most of the United States), video conference programs saw 62 million downloads -- their biggest single week ever. The culture shift was fast and extreme.
At the start of 2020, our plans at Veristat looked very different; we were busy planning our annual company-wide meeting. An impossible task now, we were getting ready to fly employees from around the world to Boston. Our i3 Meeting is typically a day filled with industry speakers, fun activities, company updates, and other content, but it is much more than that. The idea, as i3 represents, is to Inspire, Integrate, and Innovate. Often, it is the first time employees from different offices have a chance to meet. It is the first time entire teams gather in the same location and share a meal or a laugh with coworkers who are generally in another time zone.
So, when we postponed -- and ultimately canceled -- our in-person event, we felt the loss of that bonding experience. When it became clear that quarantine would not end in a few weeks or months as we had initially hoped, we decided to host our first-ever Virtual i3 Week instead.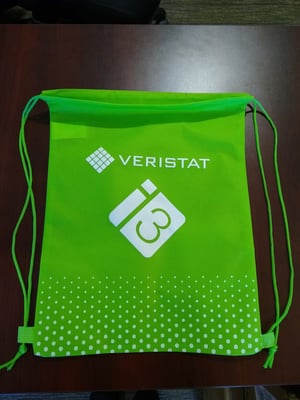 Despite the apparent logistics of navigating multiple time zones, technology challenges, speaker schedules, and a new week-long format, we moved forward. Our most significant concern centered on losing the meeting's spirit and the element of human connection. We all know that a video conference call feels different than gathering in person. A recorded training does not feel the same as participating live. Chatting with colleagues does not happen when you are not sharing offices in the same hallway. So even as we scheduled engaging speakers, coordinated with time zones across the globe, and became instant experts with video conferencing programs, that all-important connection was on our minds. Would the content our speakers presented spark conversations, as they always had in the past? Would these video trainings have the same impact? Would the circumstances of 2020 be detrimental to the message and purpose of our meeting?
Given that everyone participated in the meeting from home - presumably sitting on couches and wearing their pajamas - it would have been understandable that their attention would be divided. Our teams could have been multi-tasking, leaving the room, muting the presentation, or not engaging at all. But that is not what happened. Instead, the chat feature of our program lit up during presentations. People connected with each other, the content, the patient stories, and the understanding of Veristat's impact on improving human lives. Employees shared personal details about family members who have struggled with cancers and other illnesses discussed in the presentations. People had emotional conversations with new groups of coworkers, even those they had never met before. We saw folks connecting in new ways -- liking each other's comments, sharing their own stories, reminding each other that the work our company does is something to be proud of.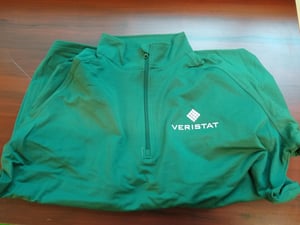 The reminder that Veristat's work has real-world impact was critical throughout 2020. Veristat always highlights the value of teamwork and having each other's backs. Even now, we are reminded at our monthly company-wide calls to check in with one another to monitor ourselves and our coworkers' mental health. We often discuss the difficulties people faced this year to help each other get through them. We are encouraged to utilize internal and external resources that can make a difference. Of course, one of these resources is each other: reaching out to our coworkers, families, and friends in these crazy times and checking on each other.
No one pretended that a virtual meeting was identical to our standard in-person version. Still, the biggest surprise was that the human connection element did not decrease - it merely changed. It highlighted the ability of our teams to adapt and adjust as needed. Although we look forward to meeting again in person sometime in the future, our 2020 i3 Meeting proved that human connection is adaptable. We have not lost it at all. We are looking ahead to a new normal life after coronavirus.
For now, we all felt connected in a time of isolation, which makes all the difference!
About the Author:
Colleen Kehew, Office Services Manager, Veristat
Colleen Kehew serves as Office Services Manager and has been with Veristat for almost five years. Colleen spends her working hours partnering with all Veristat offices to ensure day-to-day operations run efficiently. In her spare time she watches true crime documentaries, reads as many books as she can get, and has visited 49 of the 50 states.