By Robin Brodrick
Employee Profile: Arlene Lund - Senior Project Manager in Montreal, Quebec
Arlene Lund has been working for Veristat as a Senior Project Manager since August 2014. She works in Veristat's Montreal office.
What was your first job?
Arlene's first job was in a hospital emergency room. Her title was Nurse's Aid, but she got to be involved in everything under the sun since she worked the evening shift with only one nurse and one MD.
What was your first impression of Veristat?
Starting with the interview process, Arlene found it refreshing that everyone still had their personalities intact. In her experience, many companies in this industry expect you to check your personality at the door when work starts. She also liked that even though everyone seemed really busy, they still maintained their sense of humor and merged as a team to get the work done.
What has surprised you most about working for Veristat?
The large amount of work that Veristat has in today's economy. Arlene thinks that this is a good problem to have as a mid-sized CRO.
What do you find most challenging about working for Veristat?
The exact same thing: the sheer amount of projects going on. Arlene comes from a clinical background where she had full scope projects and would work on a maximum of four projects at a time. At Veristat she works on two full scope clinical programs and another program that has ten projects in it. She has needed to learn new ways to work and to organize herself. Arlene says that this is another good problem to have.
What do you think will change about Veristat in the next five years?
The number of employees that will increase. The clinical study work will also keep growing.
What industry or department trends do you see?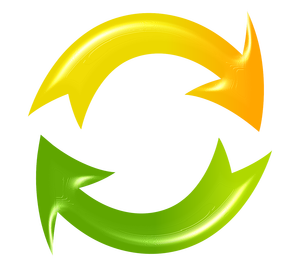 Arlene finds the pharma and CRO industries to be cyclical. Sponsors decide to take all the work in-house. Then they decide to outsource the work to a bunch of CROs. Next, the sponsor enters into preferred partner agreements, followed by working with smaller CROs, and then the sponsor takes everything back in-house again. Arlene thinks that we are nearing the end of the cycle with Sponsors and large CROs working under preferred partner agreements. Therefore, sponsors will switch to working with multiple smaller CROs again soon.
Arlene also believes that it will be interesting to see what happens with risk-based monitoring. If sponsors buy into it then monitoring as we know it will be in for a drastic change.
What do you do for fun?
When Arlene is not at work, she is an avid fiber artist (a.k.a. she's a knitter). She teaches, designs, knits, and sells finished products and patterns.