A Recap of EMSO 2017 | By Theresa Bruce, Vice President of Clinical Operations at Veristat
Reflecting on the ESMO 2017 Congress that took place in Madrid on 8-12 September, there was a certain frisson of excitement and anticipation around the presentations of the latest science, the occasion to network with colleagues and clinicians, and the opportunity to learn about rapidly developing trends in cancer care and research.
It was delightful to reconnect with many CMOs that I have known and worked with over the last decade. Once young oncologists, new to clinical research; now totally committed at the top of their game, leading teams of innovators within small to medium biotech's, with exciting molecules in clinical development; all seeking breakthroughs in their specific area of cancer research.
For me, the conference was a resounding success both professionally and personally. Meeting with many of Veristat's current clients to discuss the progress of their current and future trial collaborations and forging new relationships to begin work on additional oncology treatments was exciting. Having the opportunity to choose from a plethora of sessions and poster presentations to attend, some of which Veristat helped co-author made me feel very proud and privileged to be a contributor to cancer care and research.
---
Conference Highlights
Over 24,000 international participants from 131 countries participated in the symposia and presentations covering the topics of cutting edge oncology research:
Day 1 Highlights:
Day 1 explored the opportunity for using whole genome sequencing to expand the use of current drugs and included a number of ground breaking new findings for patients with locally advanced or metastatic high risk, prostate cancer.
Day 2 Highlights:
The educational session "CDK4 inhibitors in metastatic breast cancer" showed the latest data with CDK4 inhibitors, including triple combinations with PI3K inhibitors and, of course, the use of immunotherapies in the treatment of bladder and urothelial cancers.
Day 3 Highlights:
The discussions of the day centered around the all-important question of "What is the price of cancer?" and then continued to focus on Breast and Cervical cancer, the use of biomarkers, complex trial designs, Antibody- drug conjugates (ADCs), and a peek into the latest exciting results in melanoma treatment.
The Patient Advocacy Track:
The patient advocacy track is always a favorite for me at the oncology conferences, this is where it gets real, this is why we come to work every day. Hearing the patient stories first hand and how they navigate through their own cancer journey from referral to hospital, working with industry, making choices with inherent conflicts of interest, managing side effects of immunotherapy, helps me make better clinical research decisions and recommendations. Growing access to the internet, social media and interest in our individual health is shaping the outcomes of rare disease clinical trials and a welcome paradigm shift.
At the end of four long, emotionally exhausting days, I can honestly say that I look forward to doing this all again at the upcoming ASH Annual Meeting!
---
Learn More:
If you missed the chance to attend the ESMO 2017 Congress, you can view many items on the ESMO website:
Click here to view webcasts of the ESMO 2017 presentations (available for download by ESMO members & conference attendees
Click here to view the daily broadcast videos summarizing each day
Connect with Veristat to discuss your current oncology program's challenges.
---
About the Author: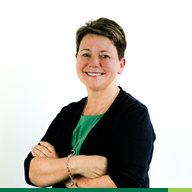 Theresa Bruce is the Vice President of Clinical Operations at Veristat. She provides leadership and strategic oversight to Veristat's clinical operations team including the project management and clinical monitoring groups. She has more than 24 years of clinical research experience in both the pharmaceutical and CRO industries and is passionate about oncology drug development having spent the last 16 years managing complex oncology trials.