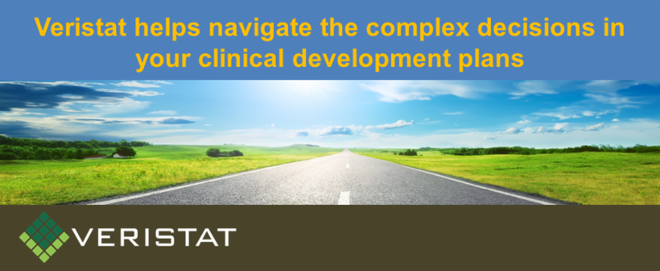 Veristat will be in the Burlingame, California area during the week of
February 2nd
for the
Outsourcing in Clinical Trials West Coast Conferenc
e
and would like a few minutes to introduce ourselves to you. We believe you will find that Veristat's philosophy of partnerships and extensive industry expertise will bring value to your development efforts.
We'd like to share some unique stories, experiences, and best practices used over the years in strategy development and innovation including, clinical trial design, agency interactions, and regulatory document writing to achieve successful drug development for our clients. We'd also like to share the benefits of outsourcing partnerships and the impact we've made on trial optimization.
Veristat is a full service CRO with a 20 year history of bringing critical thinking, in-depth experience, and scientific expertise to advance our clients clinical programs.
Schedule a time to talk while we are in the Bay-Area:
Eric Monroe: Business Development, Director
Email: eric.monroe@veristat.com
Phone: (617)-816-9759