With the summer in full swing, vacations and long weekends by the pool are top of mind.
Although we all have the best intentions to use our paid time off each year, it is also not a secret that Americans are truly terrible at taking time off. According to Project: Time Off, 52% of American employees reported having unused vacation days at the end of 2017.
While this is slowly changing - the rate of employees who left vacation on the table in 2016 was 54% and in 2015 was 55% - there is still work to be done.
The benefits of taking time away from work are well known. Project: Time Off reports that, according to the Framingham Heart Study, "men who didn't take a vacation for several years were 30 percent more likely to have heart attacks compared to men who did take time off. And women who took a vacation only once every six years or less were almost eight times more likely to develop coronary heart disease or have a heart attack compared to women who vacationed at least twice a year." Additionally, studies have found that those who planned and took vacations regularly were less likely to suffer from depression symptoms, and that vacations can alleviate stress. Some studies assert that planning and taking time off is just as important to a person's wellbeing as a healthy diet and regular exercise.
Why Don't Employees Take Time Off?
Americans' aversion to taking time off seems to be rooted in two main factors. First, many employees have the perception that they will be viewed as less dedicated or even replaceable if they take a vacation. On the other hand, employees feel their workload is far too heavy or that there isn't anyone who can cover for them. When an employee feels pressure in one area or the other, that can easily translate into less time off taken. When an employee feels both pressures simultaneously, taking time off may feel virtually impossible.
Creating the Positive Vacation Culture
In organizations where the first of these challenges is an issue, managers should work with employees on an individual level to reinforce the importance of taking time for oneself. Expressing interest in an employee's wellbeing, in a private setting, is not only a good way to provide support but also to grow trust in that relationship. Asking employees during one-on-one conversations about their upcoming plans or if they have a trip planned for the year, may be a good way to start the conversation. It is key to remind employees in this situation that time spent with family or friends, time spent traveling, or time spent relaxing at home, can rejuvenate their minds which, upon their return, only increases their value to the team and the company.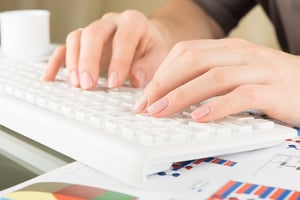 In organizations where the workload is perceived as too heavy, planning can be the key both for the employee.
Encouraging employees to provide appropriate notice in anticipation of time off provides the opportunity to coordinate work, therefore making time off more possible. If your manager knows well in advance that you are planning time off, even just for a long weekend, they have the opportunity to allocate the work so that it doesn't burden the employee or other members of the team. and for the company. When an employee knows that time off is on the horizon, they can create an action plan, along with their manager and coworkers, to close out tasks prior to leaving. They can consult with team members to ensure the items needed while they are out are available and to see if they can help cover other tasks such as leading a weekly meeting. In turn, that time provides coworkers with the runway to anticipate any needs or bottlenecks.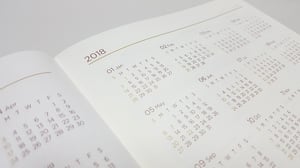 When trying to plan time off, look at your work calendar early in the year. Look for times where work might be slower such as just after a major deadline. Plan for it then – even if you don't know what you are going to do. Block the time early and then decide whether you will travel, have a "staycation", or use the time to get projects done around the house.
Layer your calendars. After looking at your work calendar and identifying optimal time off periods, look at your personal calendar. Is there a birthday or wedding that falls outside of those optimal times? Talk with your manager about that as soon as possible.
Taking time in smaller amounts more often can also help mitigate the "too much to do" issue. Taking off two, one-week blocks and then several smaller blocks of 1-3 days keeps you from losing time at the end of the year but also allows for the work to get done.
How Veristat Creates A Positive Vacation Culture
Veristat supports an employee's need to take time away from work to refresh, recharge, and manage personal needs. Our time off policies are designed to provide flexibility to employees allowing time off for vacations, personal time, etc. Employees are strongly encouraged to talk with their managers early and often about the time off they would like to take. Planning and communication are key to making sure that we don't keep leaving time on the table.
About the Author: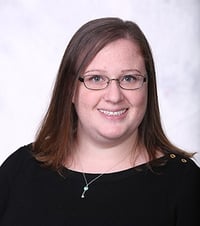 Ashle

y Green, Talent & Culture Operations Specialist
Ashley Green is the Talent and Culture Operations Specialist and has been with Veristat since August of 2017. Ashley partners with employees across the Company on subjects such as benefits, time and pay, and health related topics.