Written by Susan Yadlon, BS. Edited by Robin Brodrick.
What Role does Quality Assurance Play at a CRO?
A contract research organization (CRO) has the unique ability to expose QA Specialists to a broad range of therapeutic areas. QA professionals in a CRO must be flexible to a continually changing environment because the role is exciting, never boring, and very fast paced.
QA Specialists provide guidance and mentor colleagues on Quality Management Systems (QMS) and Good Clinical Practice (GCP) regulations. They may be the administrator of the Document Control program, provide training in the QMS, assist in investigating a departure from standard practice, assess compliance to internal procedures, assist in the selection of vendors, conduct internal or supplier audits, provide input into investigations, create quality metrics, and provide vision to management on the company's compliance status.
Which Personality Traits do Exceptional QA Specialists Tend to Have?
Successful QA Specialists are self-driven to continually improve the quality and compliance of the organization. They have strong project management skills, with a high-level attention to detail and accuracy, and drive projects to completion. Their excellent written and communication skills provide guidance and influence over people whom they have no authority. They are flexible, dependable and diligent. Most companies also look for candidates who have GCP knowledge, a bachelor's degree in a relevant field, and experience in an FDA regulated environment.
What Does the Future of QA Look Like in Pharma & Biotech?
Quality has a strong influence on the regulatory compliance within an organization. However, it does not always guarantee a quality product. According to the FDA, everyone owns quality within an organization. Quality needs to be built into the product from concept to final release. Looking at quality from a systems approach will help prevent a reactive mode from occurring after a problem has been discovered, and will change it to a proactive approach where compliance is thought about before a project begins and the system is looked at as a whole. A true clinical quality professional will have a thorough understanding of the overall quality management system (QMS) and will mentor the business to take ownership and build in quality from the start of each project.
Are you a Quality Assurance Specialist in the Greater Boston area? If so, Veristat may be interested in hiring someone like you! Click here to apply for a QA role.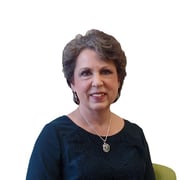 Susan Yadlon is passionate about fostering cats that are unlikely to be adopted, civilizing them, and then introducing them to a loving family. She spent several years as an industry consultant before leaving the consulting world and grounding herself back into industry so she could foster cats. Susan is the Associate Director of Corporate Compliance at Veristat, LLC in Southborough, MA. To learn more about Veristat's open positions, click here.