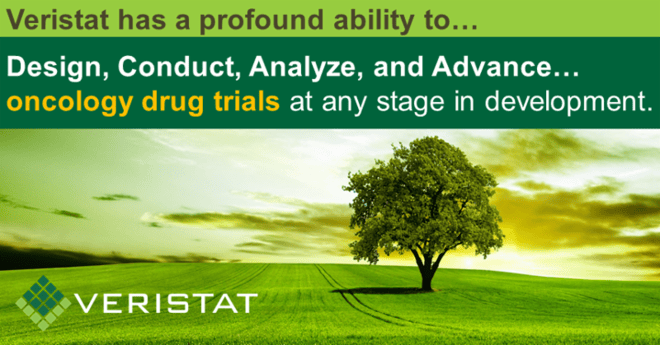 Veristat, a full-service CRO, can guide you through the planning and development process to help you successfully bring a new myeloma cancer treatment to market. With 41% of our work in oncology trials and extensive experience with myeloma, Veristat can help advance your compound through the submission process. Our teams will collaborate to build the optimal program based upon the science of your product, while providing key functional services, including trial design, clinical monitoring, data management, medical writing and statistical consultation with regulatory representation.
Contact our team to learn more about our oncology experience, the work we have performed in the area of myeloma and how we can help you.
WORKING TOGETHER. The Veristat Oncology team:
Embraces the science behind your product to foster and present your data as substantial evidence to key points and conclusions
Begins with the end in mind and provides comprehensive strategic guidance on the entire clinical program from beginning-to-end
Paves the way to success by designing the most optimal program and clinical trial design based upon the science of your product
Incorporates best practices and procedures to maximize data quality, safety, and regulatory compliance to industry standards
Works closely with you to custom-build your program and documentation to meet complex product and regulatory requirements
Leverages the latest technologies to best fit the oncology drug solutions you need
Through application of cutting-edge research, novel trial designs, and innovative approaches, Veristat delivers excellence throughout every aspect of an oncology trial.