By Robin Brodrick
The 4 Best Free Online Courses that Every Professional Should Take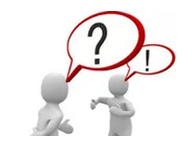 Being able to reason and effectively argue with your colleagues and managers is a vitally important skill. Effective arguments can get you a long way in the business world. This is a skill that can help you get approval for new resources, change policies and procedures, and climb the corporate ladder. In this course, you will learn how to think in a new way about old issues and beliefs and to differentiate good reasoning from bad reasoning so that you can ensure that your own beliefs are sound. The instructors will also teach you how to give good arguments and spot bad arguments. Specific topics include:
What an argument is
How to analyze an argument
How to evaluate arguments that other people give
How to construct your own argument
Think Again: How to Reason and Argue is taught by Dr. Walter Sinnott-Armstrong and Dr. Ram Neta. It is 12 weeks long and requires an estimated five to six hours of study each week.
[youtube https://www.youtube.com/watch?v=0dYClJsZWl4]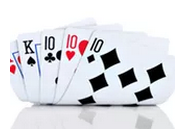 Social psychology is the scientific study of how people relate to one another, influence others, and think about one each other. You will learn about how to view things in new ways that you currently don't notice, but that will enhance your life, your relationships, and your work. This class covers questions such as:
What makes one's life happy?
How do friendships and romantic attraction work?
How can we reduce prejudice?
How can we promote social justice?
What is the psychological construction of reality? (Do you see things as they really are, or as you expect to see them?)
Social Psychology is taught by Scott Plous. It is seven weeks long and requires four to eight hours of study each week.
[youtube https://www.youtube.com/watch?v=rTORfM5Yhw8]

If you want to advance in your career or in your life, then you will need to be a life-long learner. This can be challenging because adults can go months, or even years, without subjecting themselves to formal education. When they need to start studying again they often struggle and feel as though they have forgotten how to learn. I hear this concern frequently at the Boston Center for Adult Education, and also hear it from colleagues who are going back to school to complete their Bachelor's degree or to start a Masters program or earn an MBA or PhD. I even hear it when my co-workers need to do something as simple as learning a new skill or software in order to be more efficient or effective at work or in their personal life. This course teaches you how your brain uses two different learning modules and also covers practical topics such as:
Illusions of learning
Memory techniques
Dealing with procrastination
Best practices to master tough subjects
Learning How to Learn is taught by Dr. Barbara Oakley and Dr. Terrence Sejnowski. It is self-paced and consists of four hours of video, three hours of exercise, and three hours of bonus material.
[youtube https://www.youtube.com/watch?v=O96fE1E-rf8]

This class is a great resource whether you are currently employed or unemployed. You will be given activities to do each week that will have a direct and positive impact on your career development. It covers topics such as:
Figuring out what you want from your career
How to gain control over your career development
The best way to determine which future career options suit your values and abilities
Best practices for presenting yourself in person and on paper
Guidance on where to find future opportunities that are suitable for you
Enhance Your Career and Employability Skills is taught by David Winter and Laura Brammar. It is six weeks long and required three to six hours of study each week.
[youtube https://www.youtube.com/watch?v=KH9lfa3X1ls]
What great free online professional development courses have you found useful? I look forward to reading your suggestions in the comments section!