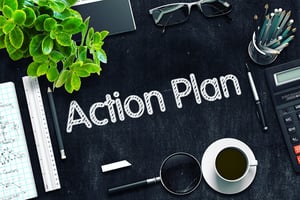 No two New Drug Applications (NDAs) or Marketing Authorization Applications (MAAs) are the same. However, they all have common aspects that create the opportunity for streamlined operational tips.
Before you begin a new submission, consider these strategies for managing operational complexity and boosting your chances for success:
1. Work with an integrated team.
Regardless of "whose side you're on," vendors, clients and external resources need to work together.

2. Establish communication expectations.
Communication needs to be inclusive and encouraged right from the start, so people from all vendors and teams feel comfortable raising concerns, sharing thoughts and flagging items that may impact the timeline downstream. Err on the side of overcommunication.

3. Use a simple distribution list.
It's critical to avoid side communications where team members act independently and fail to pass on all details to other members of the project team. A simple way to make sure everyone is included is to create a simple email distribution list—this way, people just have to remember one email to send information to, rather than every individual name.

4. Content repositories are your friends.
For many submissions, files can be extremely large and email becomes impractical for sharing documents. Utilize a secured file-share site or a program such as SharePoint to enable easier document tracking and transfer. Then let people know a new or revised document is there by emailing the distribution list.

5. Get all key members involved early.
Sharing critical documents and plans starting with the very first draft can save time by avoiding the need to rework if key decisionmakers don't agree with the initial planned strategy.

6. Embrace roundtable discussions.
Getting all of the team decisionmakers present at a single meeting or teleconference can speed up the review timeline and allow the resolution of questions and "what-if" scenarios in a single session.

7. Assign a gatekeeper for the timeline.
Timelines are a project's detailed roadmap. Take great care of them by making a single person responsible for managing the document's updates, distributions, query resolutions and adjustments. All components of the submission application should be on one timeline.

8. Start with submission deadlines and work your way backward.
Ensure that you've included enough time for publication processes, changes based on agency meetings and any downstream effects of potential revision requests. And don't forget post-submission requirements!

9. Get creative and flexible in how you work, but never skimp on quality review.
Reserving enough time for quality checks is non-negotiable, since skimping on this step only results in delays further down the line. Shave time from other areas or work in parallel when possible to help accommodate inevitable timeline shifts more nimbly.

10. Consider working with a single vendor.
Not only does it streamline the paperwork, but it also smooths communications processes and helps avoid conflicts of interest or separate agendas. Bringing a full team together from a contract research organization allows project management, data analysis and medical writing to collaborate more efficiently, with fewer built-in delays due to communication barriers and logistics.
In our experience at Veristat, these Top 10 Tips have helped smooth the operational aspects of dozens of submissions projects. When they are incorporated into planning practices and applied consistently, these tips can significantly facilitate even the most complex NDA and MAA submissions.
Learn More:
Read more about how to manage operationally complex submissions — as well as tips for data analysis and medical writing in these complicated projects — in our White Paper on the topic: "Successful Preparation Strategies for NDA/MAA Marketing Applications."
You can also read our advice for overcoming data analysis challenges and optimizing the medical writing process in separate blogs.
---
Explore Related Services: