Veristat to Speak at Access Pharma's Upcoming Clinical Research Career Day in Montreal - 04 Feb 2016
Join Veristat and other experienced clinical research professionals from local area pharmaceutical and clinical research firms to learn about careers in clinical research.

To register for this event, click Register Here. (You will be redirected to Access Pharma's website)
Meet Veristat's Speakers:
Veristat will be sending two speakers to this event to speak about the important roles that clinical project managers and medical writers contribute to the clinical trial and approval process for pharmaceutical products. Both are highly experienced and trained career paths that pharmaceutical, biotechnology and clinical research firms require and hire.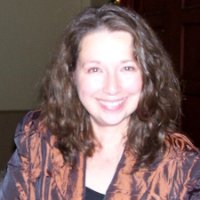 Arlene Lund, B.Sc.
Manager, Project Management
Arlene has 20+ years of experience in the field of clinical research (site, CRO, and pharmaceutical) across numerous therapeutic areas and all study phases. She is experienced in creating training programs; mentoring; managing people, projects, and programs.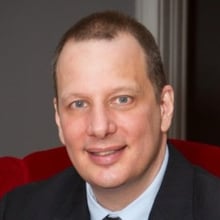 Rod Gossen, Ph.D.
Senior Medical Writer

Rod has a 12 year career in medical writing spanning the regulatory, pharmacovigilance, publications (clinical and health economics), continuing health education, and training fields of the pharmaceutical industry across numerous therapeutic fields.
More about Veristat:
Veristat is a full-service clinical research organization (CRO) with over 20 years of experience supporting pharmaceutical, biotechnology and medical device companies throughout the clinical trial and regulatory approval process to bring novel therapies to market.
To learn more about career opportunities at Veristat, visit our Careers Site at: http://www.veristat.com/careers/job-opportunities/
More About Access Pharma and its Career Days:

Access-pharma is a group of non-for profit organizations trying to help newcomers and highly educated professionals facing career reorientation. Career change is a serious step and it is important to get full support and unbiased objective opinions directly from industry insiders to make a well informed decision.
Every 1-2 months Access Pharma organizes a Clinical Research and RA Careers' Day, where 3-4 seasoned specialists with different jobs and from different companies speak about their professions and their career path in clinical research and regulatory affairs.
The objective is to give an opportunity to the attendants, students of CRA School/UdM/McGill or BSc/MSc/PhD's & foreign MDs/DDS/DVS/BPharm or other life science professionals in career reorientation, to learn about the different job opportunities in this very rewarding, but not very popular field, and to ask freely all their questions to experienced professionals, who are in the game and can advise them and inform about hidden jobs. To learn more visit: http://access-pharma.com/
Event Registration:
To register for this event, click Register Here. (You will be redirected to Access Pharma's website)