Visit Veristat Booth #8 at the Outsourcing in Clinical Trials Southern California Conference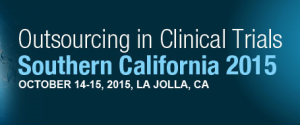 Join Veristat at the upcoming Outsourcing in Clinical Trials Southern
California event this week.
The conference will be covering many topics that Veristat is well-versed in such as:
Revealing the true value of patient recruitment

Developing strategies for running trials on an international level from a small company perspective

Assessing ever challenging cost of trials: Balancing the need for quality with cost-saving pressures

How to build a successful relationship between CRO and sponsor from initial contact to final deliverable

Ensuring your company is considering the site and patient at all times during the trial
Stop by our booth #8 to say hello, or to talk with our clinical trial experts
We hope to see your there!
Do you want to meet with Veristat at the conference? Even if you are not attending, reach out today to schedule a meeting.